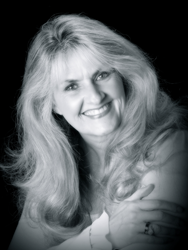 Powerless to influence heart rhythms and brainwaves consciously is a thing of the past since new affordable and easy-to-use technology are at everyone's fingertips.
Rolling Hills Estates, CA (PRWEB) January 24, 2017
Learn to use popular brainwave and heart rhythm equipment to enhance your mental performance at studies, work, athletics or even in relationships. Course offered by Dr. Carol Francis at PVNET on Sundays in February and March and pre-registration and $20 fee is necessary due to limited seating and the many hands-on experiences.
Dr. Carol Francis shows business owners, parents, athletes, students and couples how to enhance brainwave and heart rhythm activities which will support relief of stress, tensions, fears and worries. Ted Vegvari, owner of PVNET which is an innovative computer and modern technology training, has located his teaching enhancing school in the Rolling Hills Estates, Peninsula Mall. Courses will be offered during 2-4 on Sunday afternoons in February and March, 2017. Psychologist Dr. Carol Francis will also show how to use this brainwave equipment to improve concentration, attention, focus, mindfulness, meditation, and athletic mental training.
"Brainwave and heart coherence equipment can easily and affordably be added to daily routines of students, CEOs, athletes, parents and hardworking employees. The equipment and the exercises are relatively short, from 1-30 minutes, and have similar impact on brain chemistry and cardiovascular health as does meditation and mindfulness exercises. My aim for these classes at PVNET is to expose parents, children, bosses, employees, athletes, teachers, coaches, and students to how to use these tools and exercises. Each will experience the ease with which individuals can improve their quality of life" explains Psychologist and Marriage, Family and Child Therapist, Dr. Carol Francis.
Classes are being offered during February and March on Sunday afternoons. For more information and the pre-registration to reserve for limited seating, contact Dr. Carol Francis at drcarolfrancis(at)gmail.com or PVNET at (310) 541-7992. Cost is $20/person attending.