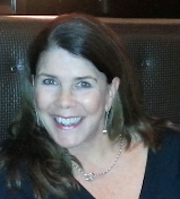 By far, the best conference on work at home I've ever attended"
Dallas, TX (PRWEB) January 25, 2017
Sometimes telecommuting or remote working can result in less visibility of output or reduced productivity - if the wrong people are chosen to participate in a program.
But in the contact center environment where jobs are highly transactional by nature, there is absolutely no loss of visibility of output, because it's all managed through technology, and has been for the past decade.
"Work at Home for contact centers is low hanging fruit, and many companies are getting really good at it," says Michele Rowan, President of Customer Contact Strategies. "There's a variety of reasons businesses include home working in their staffing strategies, and the returns almost always exceed the business case expectations," she says.
The 2017 Remote Working Summit in Dallas March 8-9 includes six case studies shared by Fortune 1000 organizations, six breakout sessions (three concurrent sessions at a time) ranging from virtual training to virtual coaching and flexible/self-scheduling, best practices in performance support of virtual reps and proven engagement tactics.
In addition, attendees will participate in and download the 2017 Remote Working Benchmarking Survey, a 40-point perspective on how companies are designing, deploying and supporting the work at home model in contact centers.
View the schedule, speakers and register for the 2017 Remote Working Summit.