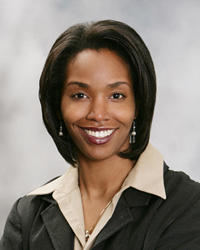 "We are delighted to once again show GA high school students about hospitality career opportunities," said Nesha Mason, HEFG Executive Director.
Atlanta, GA (PRWEB) January 28, 2017
On February 3, 2107 The Hospitality Education Foundation of Georgia (HEFG) will host nearly 3,000 high school students and teachers from hospitality pathway programs across the state at the 13th Annual HEFG Hospitality Career Expo from 8 a.m. to 1 p.m. at the Georgia International Convention Center.
The HEFG Expo is an educational marketing show that provides students with an interactive view of the depth of careers available in the culinary and hospitality industry. Through industry-sponsored booths, students are exposed to every facet of the industry from production, to distribution, and marketing. Each year professionals from nearly 100 corporations such as Gas South, Zaxby's, Sysco and US Foods share their expertise through cooking demos, management scenarios, and one-to-one interaction.
Expo-opoly™, a management competition, is the centerpiece of the Expo. Every student has the opportunity to earn educational rewards for demonstrated learning of business practices such as accounting, franchising and human resources. This type of hands-on education is invaluable in nurturing our future leaders. "As the world's largest contract hospitality company, we have virtually unlimited career and growth opportunities for hospitality professionals. Not only is Expo a chance to give back to a great Foundation but it allows us to interact directly with our next generation of hospitality professionals and leaders!" said Rodney L. Knauf, Vice President-Finance, Morrison Community Living, Bateman Community Living, TouchPoint Senior Living.
Additionally, vendors/exhibitors will have the opportunity to meet with top students from the Art Institute of Atlanta and Georgia State University in a recruitment session available only to Expo exhibitors. Every Expo attendee receives a t-shirt with exhibitor names with exhibitor names and logos. Teachers receive exhibitor contact information and a portion of the proceeds.
###
The Hospitality Education Foundation of Georgia is a 501c3 dedicated to providing direct support for the education of hospitality and foodservice students, by facilitating industry experiences and connecting the classroom with industry professionals and resources. Shaping students' futures with real world experiences will develop the best members for our industry and the community. For more information, visit http://www.hefg.org.
Media Contact:
Nesha Mason, Phone: 678.887.8009