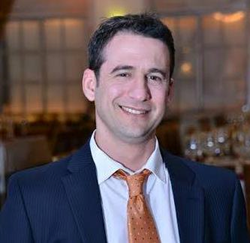 Austin, TX (PRWEB) January 30, 2017
Homeowners face innumerable security challenges in the 21st century world. Yet there are so many threats, and so many different options for addressing those threats, that it is easy to become overwhelmed. Texas Premier Locksmith is ready to help with a free security consultation for any Austin home.
Home Security Hardware Solutions
Although there are quite a few home security hardware solutions on the market, they can be loosely grouped into three main categories. Different people have different needs, but most people will choose items from multiple categories.
Door Locks: Door locks come in many forms. Some people use key locks with deadbolts. Some choose fingerprint scanners or programmable keypads. Many use different types of locks on the front door, garage door, and back door.
Door Hardware: Door hardware is also an important factor in home security. For example, a door closer ensures that a door that is left open will close automatically. Homeowners may also need sliding door safety bars and other specific pieces of hardware.
Lockable Items: Many people have sensitive equipment and files that need protection. These can be placed in a locking filing cabinet, a safe, or even a lockable desk drawer.
Locksmith Services
No matter how good a home's security hardware might be, it will need occasional service. You might get locked out. A lock might break. Your ex-roommate might forget to return his keys. Whatever happens, it is crucial to have a good relationship with a trustworthy locksmith. Reputation is vital in this industry, as is the training and experience necessary to open, fix, or replace a wide variety of locks.
About Texas Premier Locksmith
Texas Premier Locksmith is known as one of the premier locksmith companies in Austin and across Texas. Business owners who are ready for a free commercial security consultation are invited to call today at (512) 893-5811 or stop by our store at 600 W 28th St #105, Austin, TX 78705