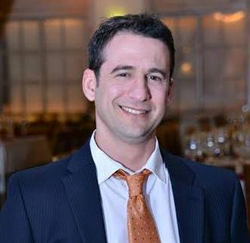 Dallas, TX (PRWEB) January 30, 2017
Business owners are probably already aware of the myriad of security threats that they face. Yet there are so many different security features available that trying to choose between them can be daunting. That's why Texas Premier Locksmith is offering free security consultations for all businesses in the Dallas area.
Commercial Security Hardware Options
Commercial security hardware options can be divided into a few different categories. Depending on the nature of a particular business, companies can expect to use items from multiple categories.
Door Hardware: Panic bars permit easy opening in an emergency. Door closers ensure that a door closes automatically after someone opens it. Businesses often need both for maximum safety and security.
Door Locks: Commercial locks run the gamut from deadbolts to ID scanners or fingerprint scanners. Many businesses that use key locks choose interchangeable cores, which can be quickly swapped out should the lock need to be changed.
Locking Items: Many businesses choose to protect sensitive files and equipment with separately lockable items. These include, but are not limited to, filing cabinets, safes, and desk drawers.
Locksmith Services
Of course, even the best commercial security hardware occasionally needs service. Whether an employee is locked out of the office, a lock breaks, or someone leaves the company without returning his keys, a good relationship with a trusted locksmith is vital. Companies should ensure that whichever locksmith they choose has a strong reputation and the experience to open, repair, or replace any type of lock that might be encountered.
About Texas Premier Locksmith
Texas Premier Locksmith is known as one of the top locksmith companies in Dallas and across Texas. Those who are ready to learn how to protect their businesses are invited to visit the Texas Premier Locksmith storefront at 6959 Arapaho Rd #108, Dallas, TX 75248 or call (972) 301-2292.