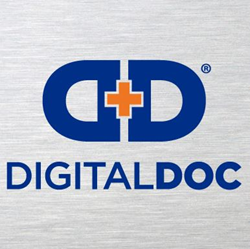 "We are excited to see Digital Doc recognized as one of the leading business opportunities in America." - Digital Doc President Levi Dinkla.
Glenview, IL (PRWEB) February 01, 2017
Entrepreneur magazine recently released its 2017 Top 500 Franchise list and Digital Doc has grabbed a spot for the first time. Specializing in electronic device sales and repair, the company makes yet another mark with Entrepreneur. It was also named among the Top 75 New Franchises in 2016.
Entrepreneur examines a number of business pillars to calculate its yearly ranking. Benchmarks include cost & fees, support, brand strength and financial strength and stability.
Since 2013, Digital Doc locations have operated as full-service digital one-stop shops for phone, tablet and computer repair and sales. Many locations also offer refurbished electronic devices for purchase at low cost, an approach that gives the company a competitive advantage in the growing technology repair and sales industry. Commitment to customer service is also at the core of Digital Doc's business model. Technicians are fully equipped to deliver quality service and offer solutions that ensure their customers have working devices back in their hands fast. On-going training guarantees technicians are experts on the latest devices and their repair needs.
The franchise continues to grow rapidly, backed by a strong foundation of its parent company, Highland Ventures, Ltd. Highland Ventures has been in operation since 1946 and owns six successful brands. Digital Doc has tapped into the growing digital sales and repair industry. Franchisees have ongoing support from a team of professionals, including in the areas of Marketing, Purchasing, Real Estate, Human Resources and Training. This structure ensures continuous success.
"We are excited to see Digital Doc recognized as one of the leading business opportunities in America," said Digital Doc President Levi Dinkla. 'With the certified pre-owned device industry in its infancy and technology repair projected to continue to grow as people have more and more connected devices, there has never been a better time to get into the device sales and repair business. We are proud to offer the kind of systems and support that warrant this recognition.'
About Digital Doc
Digital Doc specializes in phone, tablet and computer repair and sales. Their trained specialists are ready to address any device issue and offer the most efficient service. In business since 2013, many Digital Doc locations are independently owned and operated. With multiple openings planned in the coming months, Digital Doc is rapidly expanding and looks forward to collaborating with potential small business owners and future device technicians. For more information about Digital Doc, visit http://www.digitaldocrepair.com.