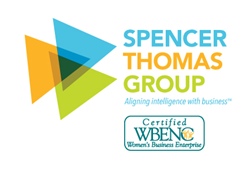 STG expands professional services in Latin America. Companies seeking assistance with HCM systems will have access to a local expert familiar with complex markets in LATAM.
Portsmouth, NH (PRWEB) February 01, 2017
Spencer Thomas Group (STG), a Professional Services firm providing management consulting and senior project resources worldwide announced today that Eric Villaverde has joined the company as Regional Practice Lead for Latin America (LATAM). In his new role, Eric will be responsible for driving STG's growth in LATAM and assisting clients with their HCM systems and needs in the region. Eric will be based out of STG's Sao Paulo, Brazil office.
"I'm very happy to be working with Spencer Thomas and continuing to make a difference in the complex markets of Latin American countries," says Eric. "Due to complicated legislation and cultural environments in countries like Brazil, Argentina and Mexico standardized solutions in HCM require local expertise and knowledge for successful implementation."
"We are thrilled to have someone with Eric's experience join our team in a part of the world where we have been helping clients navigate their unique complexities for years." Says Chris Klein, SVP Global HR and Payroll Solutions with STG. "Eric will continue to make STG's offering in the region stronger and our reach broader."
Prior to joining STG, Eric spent five years as the Operating Manager for ADP GlobalView in Brazil and was responsible for the payroll operations and the employee service center. In this position, Eric developed the GlobalView operation and oversaw the hiring of teams and drove the development of critical infrastructure to service clients in the region. By 2015, the operation in Sao Paulo, Brazil employed over 50 associates working on large multi-national accounts to ensure successful go-lives to post go-live stabilization.
Earlier in his career, Eric had leading roles with several service centers including Avis Contact Center in Barcelona, American Express and Embratel Service Centers in Sao Paulo, Brazil.
Eric earned a Bachelor's Degree in Human Resource Management from UNISUL in Brazil and studied Philosophy and Psychology at the Open University in the United Kingdom.
About Spencer Thomas Group's Global HCM Practice
STG is an experienced third-party global HCM advisor, providing worldwide client and vendor-side consulting services. The STG difference is realized through streamlined operations, a nimble team of exceptionally talented STG-Sourced consultants, and a deep knowledge of global markets. As tireless client advocates dedicated to exceptional customer service, STG's team of global senior subject matter experts has an average of fifteen years' experience in the HCM market. Our strategic and thorough partnership approach helps minimize costly tactical errors and drives the delivery of a truly effective HCM system. For more information about Spencer Thomas Group, visit http://www.spencer-thomas.com.
##