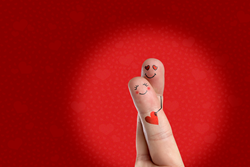 Needless to say, this promotion is very dear to me.
Frisco, TX (PRWEB) February 02, 2017
The month of February has more to do with hearts than most people realize. In addition to containing Valentine's Day, February is also Heart Health Awareness Month. In observation of that label, direct access lab Any Lab Test Now of Frisco and Plano offers 50 percent off cholesterol tests for the entire month.
"Heart disease is the number one cause of death in the world, and it's a disease that both my parents struggle with," said Any Lab Test Now owner Joseph Johnson. "Needless to say, this promotion is very dear to me." The cholesterol test, which is a basic lipid panel, that Any Lab Test Now offers can be the first step in identifying risks for heart disease and making changes for a healthier future. With a regular price of $49, the sale cuts that figure in half.
As a direct lab, Any Lab Test Now allows customers more control over their lab testing with lower prices and faster results than traditional labs. No appointment, insurance, or doctor's order is needed to have access to thousands of medical lab tests, vitamin B12 shots, complete metabolic panels, and more. It's never been easier for customers to manage their health through direct access to DNA, clinical, and toxicology testing services.
"Last year when we ran the Heart Health Awareness promotion, we were able to help so many people check their cholesterol," said Johnson. "Heart disease is a serious matter, and everyone should take control of their health – starting by knowing their cholesterol numbers."
About Any Lab Test Now
Any Lab Test Now is a lab testing company that provides direct access to its customers. With thousands of medical lab tests to choose from, customers need no appointment and only 15 minutes to complete drug screenings, paternity DNA tests, anonymous STD tests, and other medical lab tests. Results are quick and easy to receive with text message notification and opportunity to download, fax, or email. For more information, visit http://www.AnyLabTestNow.com.