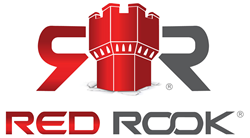 "Magento's collaboration with Red Rook will help merchants deliver a seamless B2B and B2C omni-channel experience that simplifies back-end complexities and increases sales." - Ryan Quaye, VP of Global Sales at Magento Commerce
Atlanta, GA (PRWEB) February 08, 2017
Omni-channel solution leader Red Rook announced today they have joined the Magento Community as a Magento Solutions Partner. Red Rook's COMMERCE5 solution is an industry leading enterprise commerce hub for managing inventory, purchasing, and orders across multiple channels in both B2B and B2C fulfillment environments. COMMERCE5 combines the Enterprise capabilities of Magento, with the retail management capabilities developed and integrated by Red Rook.
"After so many years of working with the Magento platform, it's a great milestone to announce our partnership and begin working more strategically with the Magento team," noted Jason Burge, Executive Director of Partnerships at Red Rook. "With their incredible growth and aggressive innovation, it couldn't come at a better time given our focus on common initiatives to deliver industry leading Omni-channel commerce, and B2B solutions."
The partnership capped banner years for both companies. Recognized as the number one digital commerce platform on the Internet Retailer Top 1000 for the fourth consecutive year, Magento Commerce is the leading provider of open omni-channel innovation to retailers, brands and branded manufacturers across retail B2C and B2B industries. Magento's open platform is supported by a vast global ecosystem of integrators and partners, serving over 260,000 clients who collectively generate more than $101 billion in annual merchandise volume.
Red Rook also experienced a record year with its COMMERCE5 solution, and was recognized by Inc. Magazine as one of the nation's fastest-growing private companies. Red Rook is truly unique in their ability to help traditional Retailers transition their businesses to fully integrated digital commerce solutions. Red Rook has been providing solutions built upon the Magento platform for over seven years, and have over 110 Magento clients today.
"Magento's collaboration with Red Rook will help merchants deliver a seamless B2B and B2C omni-channel experience that simplifies back-end complexities and increases sales," stated Ryan Quaye, VP of Global Channel Sales at Magento Commerce. "We're excited to partner with the team at Red Rook to help power the next wave of omni-channel commerce innovation."
During 2017, Red Rook will focus on providing merchants with the following capabilities:

Omni-channel Commerce: Leverage Magento 2.0 Enterprise, Magento Order Management, and COMMERCE5 to empower transactions anywhere, anytime with integrated fulfillment and customer engagement between channels (web, mobile, store, markets, social).
B2B Functionality: Continued innovation in the world of multi-tiered B2B and B2B2C environments with advanced reporting and native BI.
Unparalleled Systems Integration and Consulting Services: A renewed commitment to expand commerce consulting and developing seamless connection between disparate systems and processes.
About Red Rook
Red Rook is a recognized leader in providing Omni-channel solutions for both online and in-store commerce. We have partnered with the world's largest technology companies, and some of the most innovative growth companies to achieve success in delivering value to the clients we serve in the retail and e-commerce industries. We believe in true partnership, continual innovation, and always putting in more than we take out, whether with our team, clients, or the markets we serve. Today, we manage over 28 Million customers on behalf of our valued clients. Founded in 2001, the company is headquartered in Atlanta, GA. To learn more about unique company and culture, please visit us at: http://www.theredrook.com.
About Magento Commerce
Magento powers commerce without limits. Trusted by more than 260,000 businesses worldwide, Magento Commerce is the leading provider of open omni-channel innovation to retailers, brands and branded manufacturers across retail B2C and B2B industries. In addition to its flagship open source digital commerce platform, Magento Commerce boasts a strong portfolio of cloud-based omnichannel solutions empowering merchants to successfully integrate digital and physical shopping experiences. With over $101B in gross merchandise volume transacted on the platform annually, Magento Commerce is the foremost provider to the Internet Retailer Top 1000 and the Internet Retailer B2B 300, counting more than double the clients to the next closest competitor. Magento Commerce is supported by a vast global network of solution and technology partners, a highly active global developer community and the largest eCommerce marketplace for extensions available for download on the Magento Marketplace. More information can be found at http://www.magento.com.