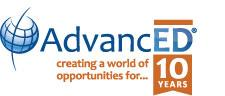 Alpharetta, GA (PRWEB) February 09, 2017
AdvancED launches new Continuous Improvement System (CIS) to create opportunities to expand beyond accreditation services thereby empowering education institutions to take ownership of their own improvement journey. The AdvancED Continuous Improvement System is a framework for data-informed school improvement and effectiveness that will guide institutions toward a more personalized and customized improvement journey. The organization's existing 34,000 education institutions are now members of the AdvancED Improvement Network, a powerful global network that offers exclusive access to research-based tools and services for institutions committed to continuous improvement.
AdvancED's Continuous Improvement System offers schools and school systems a roadmap that features a personalized and customized process that will guide members on their improvement journey. This includes unlimited access to School Quality Factors and a comprehensive suite of aligned tools and resources, as well as training, support and professional services to help institutions engage in a meaningful improvement journey. Members of the AdvancED Improvement Network will gain use of the full suite of tools available in the eProve™ platform, including the eProve™ Effective Learning Environments Observation Tool® (eleot®), which previously was purchased separately.
"AdvancED recognizes that school improvement is a journey, and not all institutions start or end at the same place," said Dr. Mark Elgart, President and CEO of AdvancED. "Now institutions can gain access to our powerful network of continuous improvement solutions regardless of where they are on their improvement journey or whether they choose AdvancED accreditation." The goal is to improve schools with a learner-centric focus while using continuous improvement as the guiding force.
Institutions like the value of having a comprehensive and personalized solution with the added bonus of ongoing professional and support services. With a new tiered approach to engagement, the Continuous Improvement System provides an opportunity for AdvancED to serve institutions beyond accreditation, and at the same time, elevating accreditation as a valuable solution. With a focus on the Continuous Improvement System, all schools in the AdvancED Improvement Network can benefit, whether they are in turnaround or are performing well but have a need for more nuanced improvement that takes their performance to a new level.
Institutions will also be able to choose their level of engagement and customize an experience that may or may not include accreditation, and other add-on services such as undefined http://www.advanc-ed.org/services/stem-certification STEM Certification or Diagnostic Review based on where they are on their improvement journey.
AdvancED has an array of school improvement solutions that make the continuous improvement journey an even more beneficial and empowering experience for members. Moving forward, institutions around the world, regardless of their accreditation status or interest in pursuing AdvancED accreditation, will be encouraged to join the AdvancED Improvement Network and leverage the AdvancED Continuous Improvement System to elevate and improve the quality of education they provide all students. The framework for the Continuous Improvement System includes a number of customizable school improvement solutions such as:
Engagement & Evaluation Services

Accreditation
Diagnostic Review &
Improvement Services
Leadership Assessments
eleot® Sweeps
Early Intervention Services
STEM Certification
Professional Services

Capacity Building
Progress Monitoring
Custom Content and
Solution Development
Professional Learning

Conferences
Workshops
Webinars
Online Training
Customized Training
About AdvancED
AdvancED is a non-profit, non-partisan organization that conducts rigorous, on-site school external engagement reviews of Pre-K through12 schools and school systems to help educators and their communities ensure that all learners realize their full potential. Membership in the AdvancED Improvement Network affords access to tools and services to help institutions on their journey of continuous improvement. While our expertise is grounded in more than a hundred years of work in accreditation, AdvancED works tirelessly to improve schools through forward thinking thought leadership and advocacy, continuous research and development, direct supports and services, and internationally recognized distinctions of education quality. AdvancED serves as a trusted partner to over 34,000 schools and school systems—employing more than four million educators and enrolling more than 20 million students—across the United States and 71 other nations.