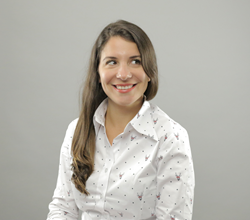 The invitation by Allergan to serve on this Advisory Board is not only an honor but also a great example of Allergan's commitment to innovation and research
Columbus, Ohio (PRWEB) February 11, 2017
Sara Shikhman, Practice Manager of Juvly Aesthetics in Ohio and New York City was selected as one of few aesthetic professionals in the country to sit on the 2017 National Advisory Board for Allergan's Brilliant Distinctions consumer loyalty program.
As Practice Manager of Juvly Aesthetics, in just 2 years Sara helped propel the clinic from a small start-up to number 78 in the country based on sales volume of Allergan cosmetic products, while earning 5 star ratings from Juvly clients. Juvly's motto is fair prices and fantastic results, and all prices are posted online at http://www.juvly.com/pricing.
"The invitation by Allergan to serve on this Advisory Board is not only an honor but also a great example of Allergan's commitment to innovation and research," she said. "I am hopeful that our Board's contributions will enrich the Brilliant Distinctions Program so that Botox® clients all over the United States will realize even more savings. The Advisory Board is meeting in February 2017 in Dana Point, CA.
About Juvly Aesthetics
Founded by Dr. Justin Harper in 2014, Juvly Aesthetics has grown to one of the largest and most highly acclaimed aesthetic practices in the country. Juvly has offices in Columbus, OH, New York, NY, Cincinnati, OH and Polaris, OH. The clinic specializes in non-surgical aesthetic procedures including Allergan's portfolio of injectable products. In addition, Juvly offers anti-aging laser procedures, non-surgical fat reduction with Coolsculpting and Cellfina cellulite reduction treatments.
About Allergan
Allergan is the global multi-specialty health care corporation that produces cosmetic products such as Botox®, Juvederm®, Juvederm Voluma®, Kybella®, Juvederm Volbella®, Latisse® and SkinMedica®. Brilliant Distinctions® is Allergan's customer loyalty program.
Contact Information
Juvly Aesthetics
40 West Gay Street
Columbus, OH 43215
(614) 686-3627
http://www.juvly.com
info(at)juvly(dot)com