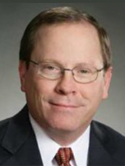 "Roger's depth of experience and insightful manner further supports the 1218 overall growth strategy." Nick McCune, CEO
Dallas, TX (PRWEB) February 13, 2017
1218, Inc. has announced the appointment of Roger Hooten to the position of Chief Financial Officer. Roger is a highly effective C-Level Financial Professional with a deep knowledge and understanding of all areas of accounting, financial management, and corporate administration. He has strong interpersonal skills and board level presence across a variety of business areas including Equity Investing, Finance and Banking, Mergers and Acquisitions, Partnerships and Tax Administration, and SEC Reporting.
Roger has held numerous executive level positions across many corporate and government disciplines including Senior Financial Management Analyst at the FDIC, Chief Administrative Officer at Jeffrey E. Smith Companies, Chief Financial Officer for Harwood International Corporation, and Senior Vice President and Chief Financial Officer for Southmark Corporation.
Roger will be accountable for the administrative, financial, and risk management operations of the Company, to include the development of a financial strategy, metrics, and the ongoing development and management of internal control systems.
"We are excited to have Roger join our fast growing team of professionals," said Nick McCune, CEO. "Roger's depth of experience and insightful manner further supports our overall growth strategy."
A Certified Public Accountant, Roger earned his Bachelor of Science Degree in Accounting from Harding University.
About 1218, Inc.
A global leader in consulting innovation, The 1218 Companies [Regents Consulting Group, Convectus Solutions, Axcero Global, and 1218 Search] were each founded with unique delivery capabilities. From systems implementations and upgrades to managed services and professional search, 1218 has developed a track record for measurably improving client productivity, effectiveness, and profitability.