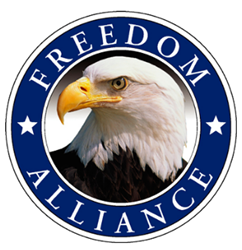 "This is a wonderful opportunity and I'm so thankful for it," said Haney. "This home helps ease financial stress so I can focus on healing and my plans for the future."
LAS VEGAS (PRWEB) February 13, 2017
U.S. Bank, in conjunction with Freedom Alliance, is presenting the keys to a newly-renovated, mortgage-free home to medically retired Army Sgt. 1st Class William "Joe" Haney on Friday, Feb. 17 at 10 a.m. Located at 6811 Rolling Boulder St., this is the ninth home donated across the country through the partnership between U.S. Bank and Freedom Alliance, a charitable organization which provides help and support to injured service members and military families.
"This is a wonderful opportunity and I'm so thankful for it," said Haney. "This home helps ease financial stress so I can focus on healing and my plans for the future."
Haney joined the U.S. Army in February 2004 at the age of 17 with the sole intention to serve and protect his country. He was deployed three times to Iraq and once to Afghanistan, spending a total of 49 months in those countries. His time in combat zones includes tours with the CFSOCC (Combined Forces Special Operations Component Command), as well as a reconnaissance platoon, in which he focused on long-range surveillance. The 30-year-old has earned multiple awards throughout his years of service, including a Bronze Star, an Army Commendation Medal with Valor and a seventh-place finish in the 2014 U.S. Army Best Ranger Competition.
Haney medically retired from the Army in March 2016. He suffers from Post-Traumatic Stress (PTS), severe migraines, back issues and other combat-related injuries. He is currently enrolled in the University of Washington where he is studying biology. He plans to become a physician assistant (PA) or attend medical school after graduation so he can help other veterans and their families. He also enjoys hunting and other outdoor activities in his free time.
This renovated three-bedroom, two-bath house will allow Haney to spend more quality time with his 7-year-old daughter Makenzee, whom he co-parents with her mother. It is donated by U.S. Bank's Housing Opportunities after Military Engagement (H.O.M.E.) program, in conjunction with Freedom Alliance's Heroes to Homeowners program. Chronos Solutions, a real estate services provider, also contributed to the cost of the repairs made to the home.
Several U.S. Bank officials as well as representatives from Freedom Alliance will be present to welcome Haney to his new home, including:

Thomas Kilgannon, president of Freedom Alliance
Clark Wood, Las Vegas market president, U.S. Bank
David Little, executive vice president of Mortgage Servicing, U.S. Bank
Erick Kidd, regional instore manager and Proud to Serve member, U.S. Bank
"U.S. Bank is extremely proud to partner with Freedom Alliance to present this home to Sgt. Haney, a veteran who valiantly served our country," said Clark Wood, Las Vegas market president of U.S. Bank. "This home for Joe and Makenzee is just a small gesture of our thanks and yet an important step to making their dreams become possible."
In addition to partnering with military service organizations such as Freedom Alliance, U.S. Bank supports veterans and military family members through Proud to Serve, an employee-led business resource group. Through Proud to Serve, each new hire is personally welcomed by leaders who are also veterans. Employees are also encouraged to use internal social networking forums to connect, network and share stories. U.S. Bank hired more than 500 veterans in 2016 and currently employs approximately 2,000 veterans. Learn more online.
"It is an honor to provide this home to Sgt. Haney, who bravely and selflessly served our nation with integrity for more than a decade," said President of Freedom Alliance, Tom Kilgannon. "Stable housing has proven to be an integral part of a successful transition from military to civilian life."
About Freedom Alliance
Freedom Alliance is a charitable organization which provides help and support to wounded troops and military families. Freedom Alliance has awarded more than $11 million in college scholarships to the children of military heroes killed or disabled in military service and spent millions more helping injured veterans and military families with outdoor recreational therapy trips, Heroes Vacations, care packages for deployed troops, mortgage-free homes, all-terrain wheel chairs and much more. You can learn more about Freedom Alliance at FreedomAlliance.org and Facebook.com/FreedomAlliance.
About U.S. Bank
Minneapolis-based U.S. Bancorp, with $446 billion in assets as of December 31, 2016, is the parent company of U.S. Bank National Association, the fifth largest commercial bank in the United States. The Company operates 3,106 banking offices in 25 states and 4,842 ATMs and provides a comprehensive line of banking, investment, mortgage, trust and payment services products to consumers, businesses and institutions. Visit U.S. Bancorp on the web at http://www.usbank.com.
Contact:
Sam Black, U.S. Bank Corporate Communications, 612.303.9203, Samuel.Black@usbank.com
Althea Paul, Freedom Alliance, 813.321.3310, AltheaP(at)ConsultVistra(dot)com