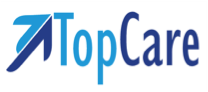 "The marketplace is hungry for was TopCare offers," - Dr. Adrian Zai
Fort Lauderdale, FL (PRWEB) February 14, 2017
SRG Technology (SRGT), developer of cutting-edge software solutions, will join more than 40,000 Health IT professionals, executives and industry thought leaders at HIMSS 2017 in Orlando, Fla. SRGT will be showcasing TopCare™, a Population Health Management Solution, at Kiosk 24 in the Population Care Management Knowledge Center.
TopCare, jointly created by SRGT and Massachusetts General Hospital's Laboratory of Computer Science, revolutionizes the way healthcare communities can access and use data to drive results -- improving patient outcomes, quality performance and cost savings. TopCare has more than a dozen published Peer-Reviewed Articles detailing innovations and quantified successes.
"HIMSS is unique. When thousands of HIT technologists and thought leaders gather at the same time in one place, ideas converge. It is all very exciting," said Dr. Adrian Zai, Chief Medical Information Officer at SRGT. "The marketplace is hungry for what TopCare offers. I'm looking forward to sharing how TopCare has been proven in the marketplace and has more than 10 years documented evidence-based research of improved outcomes for both providers and patients."
A presentation focusing on TopCare's successes and integration at Massachusetts General Hospital will take place on Monday, February 20, at 3 p.m. in room W206A. Dr. Steven Atlas, Associate Professor of Medicine at Harvard Medical School and General Physician at Massachusetts General Hospital, will present "Driving Outcomes by Enhancing Workflow with Technology."
"Healthcare providers have their EHRs, now they need to augment them with robust analytics. TopCare is an invaluable Population Health tool that facilitates care team collaboration, encourages patient engagement and measures and improves outcomes," said SRGT CEO and founder Neil Sterling. "We look forward to sharing our story. HIMSS is the megaphone."
For more information about TopCare, please visit http://www.TopCare.co.
About SRG Technology
Founded in 2007, SRG Technology developed Blender™ — a suite of cutting-edge software solutions designed to drive performance improvements through enhanced data collection and analysis; personalized recommendations; and the creation of individualized action plans. In collaboration with Massachusetts General Hospital's Lab of Computer Science, SRG Technology has entered the arena of Population Health Management with TopCare Powered by Blender™.
SRG Technology is focused on elevating performance, increasing productivity and ultimately improving end-user outcomes in education with BlenderLearn™, healthcare with TopCare Powered by Blender™, geo-positional security with BlenderRM™, and consumer engagement and outreach with BlenderConnect™.