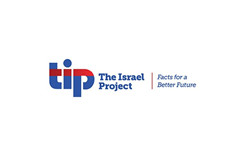 WASHINGTON (PRWEB) February 14, 2017
Join The Israel Project as Middle East expert David Makovsky, Director of the Project on the Middle East Peace Process at the Washington Institute for Near East Policy (WINEP), conducts an on-the-record conference call with journalists to analyze the first official visit of Prime Minister Benjamin Netanyahu to the United States since the election of U.S. President Donald Trump.
What:
On-the-record conference call with The Washington Institute's David Makovsky
When:
Thursday, February 16th @ 10:30am EST
Dial-in Instructions:
US Dial-in:
1-877-410-5657
Outside US Dial-in:
1-334-323-7224
Passcode:
56889
This call is on-the-record. If you plan to call in, please RSVP to events(at)theisraelproject.org with your questions.
About the speaker:
David Makovsky is the Ziegler distinguished fellow at The Washington Institute and director of the Project on the Middle East Peace Process. He is also an adjunct professor in Middle East studies at Johns Hopkins University's Paul H. Nitze School of Advanced International Studies (SAIS). Mr. Makovsky's affiliation with WINEP and SAIS began in 2000. In 2013-2014, he worked in the Office of the U.S. Secretary of State, serving as a senior advisor to the Special Envoy for Israeli-Palestinian Negotiations. Before joining The Washington Institute, Mr. Makovsky was an award-winning journalist who covered the peace process from 1989 to 2000. He is the former executive editor of the Jerusalem Post, was diplomatic correspondent for Israel's leading daily, Haaretz, and is a former contributing editor to U.S. News and World Report. He served for eleven years as that magazine's special Jerusalem correspondent. He was awarded The National Press Club's 1994 Edwin M. Hood Award for Diplomatic Correspondence for a cover story on PLO finances that he co-wrote for the magazine.
http://www.washingtoninstitute.org/experts/view/makovsky-david
The Israel Project is a nonprofit, nonpartisan, educational organization that provides factual information about Israel and the Middle East to the media, policymakers and the public. Visit http://www.theisraelproject.org for more information.