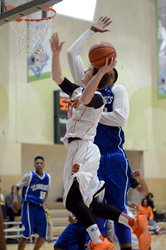 The sports law industry has grown exponentially since we started Sports Litigation Alert 15-plus years ago.
Austin, exas (PRWEB) February 16, 2017
Responding to the growth of the sports law field, Hackney Publications announced today the development of several teaching tools designed to help college and university professors better educate those students taking their sports law class.
Founder Holt Hackney, whose company (http://hackneypublications.com/) publishes Sports Litigation Alert, Professional Sports of the Law, Legal Issues in Collegiate Athletics, Legal Issues in High School Athletics, the Journal of NCAA Compliance, and Concussion Litigation Reporter, noted that the changes are being made in response to market demand.
"The sports law industry has grown exponentially since we started Sports Litigation Alert 15-plus years ago," said Hackney. "We've seen enormous growth in terms of both practitioners and professors."
The professors, in particular, have been using the Alert in the classroom for more than ten years as a way to supplement their textbooks and their own teaching materials with current content written by Hackney and sports law practitioners and academicians.
Professors can receive the Alert, which publishes ever two weeks, one of three ways. Their library can subscribe. They can subscribe individually at an academic rate. Or they can participate in the classroom program, where they receive the Alert on a complimentary basis if they require students to subscribe at $15 a semester rate.
"The program has been tremendously successful," Hackney said. "But we knew more could be done."
First, Hackney engaged several professors to discuss their own approach to using the Alert, which can be viewed here: http://www.sportslitigationalert.com/SLA%20in%20the%20Classroom.pdf
Second, Hackney started including a set of questions and answers that professor could use with the five case summaries that appear in each issue.
Finally, Hackney created subject-matter compendiums that capture the last six months of articles that have appeared in the Alert in a particular area of sports law.
"The last tool has been remarkably popular," said Hackney. "There is typically, at least a six-month lag between when the textbook has published and the current date. Professors can use the compendiums to supplement other materials as the course progresses."
Sports law professors, who participate in one of the three subscription methods above, also have access to the largest sports law-specific searchable archive in the world as well as can be listed in the publication's sports law expert directory (http://www.sportslitigationalert.com/expert-witnesses.php), which is number one in Google when Sports Law Expert is searched.
"We want to pair sports law exerts, whether they are an expert witness or an attorney, with those who would enlist them – whether another attorney or potential client," said Hackney. "Given the community of sports law attorneys that we have cultivated over the last two decades, no one is in a better positioned to do this."
About Hackney Publications
Hackney Publications delivers valuable and important information about the legal side of the sports industry. Its overriding mission, through its publications, is to maintain a narrow editorial focus on issues that matter to its subscribers.