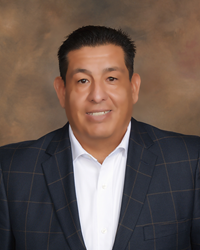 "I took my time looking at companies, and decided that New Penn was best equipped to work with almost every type of buyer, whether it be first-time, boomerang, or self-employed buyers."
Philadelphia, PA (PRWEB) March 01, 2017
New Penn Financial announced today the hiring of Marco Montano as branch manager in Denver. Marco has over 14 years of experience in the mortgage, real estate, and construction industries. One of his previous companies named him Rookie of the Year after closing over 100 units in his first year. He has also been writing and teaching credit enhancement classes to real estate agents since 2009.
"With home prices and interest rates heading up, I believe that 2017 will be a different year than 2016," Marco said. "I joined New Penn because they have loan programs that will allow us to succeed in this change. I took my time looking at companies, and decided that New Penn was best equipped to work with almost every type of buyer, whether it be first-time, boomerang, or self-employed buyers."
"Marco is a true expert of the mortgage industry," said Robert Tyler-Cook, Division Manager. "He has experience and past success in building new teams. He has also shown in his willingness and ability to educate both clients and real estate agents that he has a service-first mentality. These qualities will be reflected in his team."
About New Penn Financial
New Penn Financial® continues to assemble deeply experienced and highly seasoned industry leaders making us one of the fastest growing lenders in the nation. As a direct lender and servicer, we have positioned ourselves to be able to provide loans that serve a variety of scenarios. This allows us to assist more customers while maintaining the highest compliance standards and ensuring great customer service at every stage. Our leadership has successfully and strategically directed their teams to be prosperous during the downs of a challenging economy while capitalizing on the potential of a robust one. This depth of wisdom and focus on quality allows us to innovate with confidence, develop superior products, provide exceptional service and support, and back it up with the kind of solid foundation that is renewing the American Dream, all across the country.