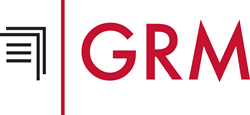 Visual Vault is a state of the art new tool for us at MHP. Even I'm using it and it's great
Jersey City, NJ (PRWEB) February 28, 2017
GRM, a leader in information management, entered into a partnership with Major Health Partners one year ago to address a variety of physical and digital enterprise content management challenges that MHP faced as their organization continued to grow. MHP, a multi location healthcare provider, recently moved into a new hospital campus and in order to manage the increased influx of patient documents and administrative processing tasks, they relied heavily on GRM for scalable information management solutions.
Major Health Partners first approached GRM as they sought a provider of information management services that could implement a solution that could accelerate their document-based HR workflows in a cost-effective manner without sacrificing data accuracy. GRM developed and implemented a multi-faceted, digital solution involving enterprise-level scanning and cloud-based digital storage.
GRM was able to digitize MHP's existing HR records and provide MHP with access to a centralized, online repository for the storage of their scanned HR files and associated digital information. They then incorporated GRM's document management platform to streamline the manual data-entry processes involved in their HR department's day-to-day tasks.
Jack Horner, CEO of Major Health Partners comments, "GRM's platform is user friendly to my level, which is why we will continue to expand our utilization of it."
Recently, MHP also entrusted GRM with the transfer and storage of thousands of boxes of records from their previous document storage provider. GRM's well-established infrastructure, state-of-the-art facilities and responsive customer service were all contributing factors for Major Health Partners awarding the document storage contract to GRM.
Bob Hudson, Digital Sales Executive for GRM, says, "Coupled with our comprehensive platform of physical and digital solutions, we brought years of healthcare expertise to the table—making GRM the ideal information management provider for Major Health Partners now and well into the future. Whether our healthcare clients require a sophisticated vendor neutral archive product or face HIPPA compliance challenges, GRM delivers industry-leading solutions."
About GRM
GRM Document Management is a leading provider of lifecycle records and information management solutions. The company brings technology innovation and new levels of cost efficiency to document storage, data protection, on demand scanning/imaging, digital/electronic document management, enterprise content management and certified destruction.
Integrated products and services include: remote inventory control, a cloud-based document repository, workflow automation technology, a blended paper-to-digital migration solution, medical Release of Information, a regulatory research tool and consultative Compliance/Governance expertise. This comprehensive suite of services is available in most major markets throughout the U.S. GRM is currently the largest document storage/records management company in China and recently opened locations in Lima, Peru, Rio De Janeiro, Brazil and Bogota, Colombia. For more information, visit the GRM web site at http://www.grmdocumentmanagement.com.
Press Contact:
Mike Aaron
GRM Information Management
Phone: 201-798-7100 x637
maaron(at)grmdocument(dot)com