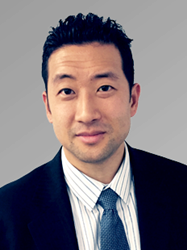 New York, NY (PRWEB) March 02, 2017
Phillips Nizer LLP welcomes Jay H. Kim as a partner in the firm's Real Estate Law Practice. Mr. Kim, who concentrates his practice in commercial and residential real estate transactions, represents investors, lenders, cooperative and condominium boards, and private individuals. Prior to joining Phillips Nizer, he was a named partner of the New York law firm, Yoon & Kim LLP.
Joining Mr. Kim as an associate is Jillian K. Markowitz. Ms. Markowitz represents investors and individuals in the acquisition and sale of commercial and residential real estate and represents commercial lenders. Having received special recognition for her outstanding knowledge of intellectual property law while in law school, she will also continue to counsel clients in copyright law.
"We are excited by the addition of Jay and Jill to our real estate practice," said Marc Landis , Phillips Nizer's managing partner and chair of the firm's Real Estate Law Practice. "They are both talented lawyers, and our collaboration will bring added value to our clients."
Mr. Kim earned his J.D. from St. John's University School of Law, where he was a Sir Thomas More scholarship recipient, and a Bachelor of Arts degree from Cornell University. He is admitted to practice in New York and the U.S. District Courts for the Southern and Eastern Districts of New York.
Ms. Markowitz earned her J.D. from Hofstra Law School, and a Bachelor of Arts degree from The Gallatin School of Individualized Studies at New York University. She is admitted to practice in New York and Florida.
About Phillips Nizer LLP:
Phillips Nizer, founded in 1926, represents domestic and international clients in business, finance and real estate transactions, intellectual property matters, commercial litigation and tax and estate planning, with a particular focus on the entertainment, fashion, real estate and technology industries.
Established by world-renowned trial attorney Louis Nizer, Phillips Nizer's principal office is in Manhattan, with additional offices in Garden City and East Hampton, Long Island, and Hackensack, New Jersey. The firm is a member of Ally Law, an association of independent, midsized law firms worldwide. To learn more about Phillips Nizer LLP, visit: http://www.phillipsnizer.com.
###