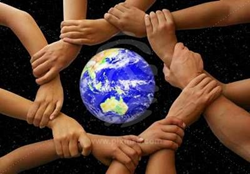 "Educators at traditional, online, and blended schools alike are creating gender identity-sensitive procedures to foster inclusive learning environments for all K-12 students."
Baltimore, MD (PRWEB) March 07, 2017
Connections Education LLC, a part of global learning company Pearson, will bring together thought leaders, educators, and stakeholders on a topic meaningful to many in education at the SXSWeduⓇ Conference and Festival: Transgender Student Rights in K-12 Education.
"Families around the world have faced tough decisions to ensure the safety of their transgender students," said Tisha Green-Rinker, Director of Counseling for Connections Education. "Educators at traditional, online, and blended schools alike are creating gender identity-sensitive procedures to foster inclusive learning environments for all K-12 students."
J.M. Atherton High School in Louisville, Kentucky, developed a transgender student nondiscrimination policy that allows students to use locker rooms and restrooms based on their gender identity.
"I didn't know anything about transgender issues when the question arose at my school," said Thomas Aberli, principal of J.M. Atherton High School, "but I quickly educated myself on the legal issues involved when a transgender student asked the administration for accommodations."
According to a 2017 Post-Election Survey of 50,000 youth conducted by Human Rights Campaign, over the past 30 days about half of transgender youth reported feeling hopeless and worthless most or all of the time, and 70 percent said that these and similar feelings have increased in the past 30 days. Thirty-six percent had been personally bullied or harassed, and 56 percent had changed their self-expression or future plans because of the election.
"Regardless of the political climate, it is critical that schools continue to provide a safe and nondiscriminatory learning environment for all students, no matter their gender identity," said Johanna Eager, Director of Welcoming Schools, The Human Rights Campaign (HRC) Foundation.
Transgender Student Rights in K-12 Education
Wednesday, March 8, 2017
2:00-3:00 PM CT
Hilton Austin Downtown, Salon C
Presenters: Thomas Aberli, Principal, J.M. Atherton High School; Johanna Eager, Director of Welcoming Schools, Human Rights Campaign; Tisha Green-Rinker, Director of Counseling, Connections Education; Khoa Nguyen, Marketing Manager, International Connections Academy and board of governor, HRC; and rounding out the panel, a student will share a personal story -- bringing to life the realities of school for transgender students.
Educators from around the world will also explore the power of online and blended learning to transform lives through the following presentations at SXSWedu:
Design Your Own Learning App (in Just 2 Hours!)
Separating Hype from Reality: AR/VR & Learning
A Workforce Shift to Alternative Credentials
A Turning Point: Scaling Dynamic Education
SXSWedu, March 6-9, 2017 in Austin, Texas, celebrates innovations in learning by hosting a diverse community of stakeholders across a variety of backgrounds in education. To join the conversations, visit the Pearson lounge and higher ed hub on Wednesday, March 8, or follow @PearsonNorthAm on Twitter and #SXSWedu.
About Pearson
Pearson is the world's learning company, with expertise in educational courseware and assessment, and a range of teaching and learning services powered by technology. Our mission is to help people make progress through access to better learning. We believe that learning opens up opportunities, creating fulfilling careers and better lives. For more, visit http://www.pearson.com.
About The Human Rights Campaign Foundation
The Human Rights Campaign Foundation is the educational arm of America's largest civil rights organization working to achieve equality for lesbian, gay, bisexual, transgender and queer people. HRC envisions a world where LGBTQ people are embraced as full members of society at home, at work and in every community.