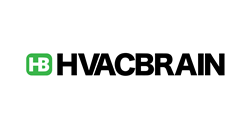 Cleveland, OH (PRWEB) March 02, 2017
HVAC BRAIN, Inc. (http://www.HVACBRAIN.com), retailer of HVAC/R equipment and replacement parts, announces they are now carrying Plastec corrosion-resistant outdoor fan and blower products.
Plastec fans and blowers are composed of corrosion-resistant polypropylene. Their construction makes Plastec fans and blowers superior to metal equipment, which can corrode due to exposure to the elements outdoors.
Plastec fans and blowers are used to serve the needs of many industries, including water and waste water treatment, hospitals, chemical handling and production, laboratories, and educational facilities. Their polypropylene and stainless steel construction make them a leading choice in aggressive environments where fans composed of metal and epoxy will fail.
Plastec products are the first of their kind to be offered through HVAC BRAIN. By introducing the Plastec brand, HVAC BRAIN now offers building owners and facility managers fan and blower equipment options for outdoor applications which are corrosion resistant.
Plastec products available through HVAC BRAIN include:

Jet 20, 25, and 30 Series
Plastec 15, 20, 25, 30, 35, and 50 Series
Plastec Stainless Steel Blower Series
Storm 10, 12, 14, and 16 Series
Inlet-Outlet
Accessories
"HVAC BRAIN is pleased to expand our online product offering to include Plastec products. Plastec's unique polypropylene exhaust fans will provide our customers with a wider variety of fans to choose from, to best suit their needs and those of the application," says Hiroshi Saito, Chief Marketing Officer of HVAC BRAIN.
To shop HVAC BRAIN's online offering of Plastec products, please visit https://www.hvacbrain.com/plastec/.
Why shop at HVACBRAIN.com:
HVAC BRAIN, Inc. is a fast growing retailer of HVAC/R equipment and replacement parts. At HVACBRAIN.com, HVAC professionals and maintenance managers can find a wide variety of 'hand-picked' high quality HVAC products such as air conditioning units, actuators and valves, compressors, motors, and coils. With HVAC BRAIN's tight vendor relationships, customers can choose and order products without worrying about the quality of products HVAC BRAIN offers.
Contact Info: HVAC BRAIN, Inc. 9545 Midwest Avenue, Unit A - Cleveland, Ohio 44125, 216-663-4822, info(at)HVACBRAIN(dot)com.