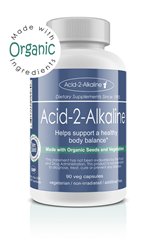 Boca Raton, FL (PRWEB) March 21, 2017
Nature's Brands, Inc., a company known for developing a variety of high-quality certified organic health and wellness products, announced some of their offerings are now available for purchase on Go4ItNutrition.com, a popular nutritional products website.
Since the company's founding in 1995, Nature's Brands has been handcrafting high-quality nutritional supplements and personal care products using organic and natural ingredients. The company's products do not contain any of the harmful synthetic additives and chemicals often found in various other health and wellness products. Now that these products are available on Go4ItNutrition.com, the company will be able to reach out to even more people who are interested in healthy living.
"We are pleased to announce that a selection of Nature's Brands products is now available on Go4ItNutrition.com," said Mark Gonsalves, CEO of Nature's Brands. "We've been pioneering organic wellness for over 20 years. It's exciting to see consumers developing awareness for why organic and natural ingredients are so important. Go4ItNutrition.com has a built-in base of customers who care deeply about the quality of what they are putting into their bodies. We believe they will truly appreciate our efforts to create such high-quality organic products."
Organic products have become a rapidly growing trend across the food and supplement fields. Not all brands that claim their products are organic can actually prove it, however. The only way for consumers to really know if a product is organic is to check to see if it has been certified by an independent organic certifier. Nature's Brands has 155 certified organic products to choose from, which the company believes is the largest in the world.
The first products to debut on Go4ItNutrition.com include the company's Supa Herbal Greens, Acid-2-Alkaline, PhytoVitamins Multivitamin (with or without Iron), PhytoVitamins Whole Food B-Complex and PhytoVitamins Whole Food Hair & Nail. Each product contains only Organic ingredients, without the use of excipients, flow-agents, fillers or synthetics of any kind.
"This is a positive step forward for our brand as we work to bring more of our clean, organic products to more people than ever before," said Gonsalves.
For more information about Nature's Brands, visit http://www.naturesbrands.com.