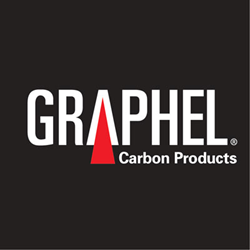 This achievement speaks to the diligence of the staff and the relationship with management
Ramsey, MN (PRWEB) March 23, 2017
Graphel Carbon Products recently surpassed 1000 days of accident-free operation at its manufacturing facility in Ramsey, MN. This safety milestone is especially significant as it represents the first time the company has gone this length of time accident-free.
"This length of safety performance has never happened at Graphel Corporation," says Jeff Stephens, Continuous Improvement and Safety Manager. "This achievement speaks to the diligence of the staff and the relationship with management."
In the past year, safety has been a primary focus at all our locations. The management team at Graphel Carbon Products is encouraging staff to actively engage in safe practices. "Every meeting starts with the safety record," commented Stephens.
"Nearly all of Ramsey staff have been with the company for many years, which speaks to their experience", commented President Dave Trinkley. "We congratulate our staff in MN. 1000 days is a great achievement. It shows the teams commitment toward safety."
Measures have been taken at Graphel Carbon Products to ensure employee safety. Every procedure and change goes through a safety analysis. For starters, safety shoes and safety glasses are provided to all employees. Furthermore, staff is being encouraged to prevent potential hazards by living 5S (a lean method to organize and maintain the workplace) and keeping their work areas and floor neat and tidy.
Weekly audits and 10 minute safety walk-through keep everyone involved, helping prevent incidents. We have weekly management safety meetings and monthly safety committee meetings to discuss safety with our workers," explains Stephens. At Graphel Carbon Products, employee well-being is a top priority.
Graphel Carbon Products is a manufacturing company that specializes in precision ground EDM graphite blanks and parts to print services for a variety of industries, including plastic injection mold makers, gas turbine engine manufacturing, power generation manufacturing, medical and furnace applications.
Graphel Corporation
800.255.1104
http://www.graphel.com