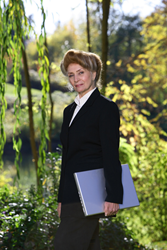 Grants Pass, OR (PRWEB) March 13, 2017
Date aired: February 20, 2017
Guest: Adetutu Ijose
http://www.foodsthathealdaily.com
Sharon Kleyne, host of the nationally syndicated The Sharon Kleyne Hour Power of Water, Global Climate Change and Your Health on Voice America, has seen it all in a life dedicated to educating people everywhere about water vapor evaporation and the need to supplement that water vapor of the eyes and body to achieve optimum health. So, Kleyne warmly welcomed to her recent program a guest who is an expert on the negative effects of the technology that drives our 'on-line society,' Adetutu Ijose.
Adetutu Ijose, a health and nutrition consultant for computer users with SOG Consultants Corp and an author of several books such as The Health Effects of Computer Use on Women, Teenage and Adult Texting Addictions, Eyes, Vision and Computer Use and The Health Effects of Video Games (all published by and available from Jointheirs Publishing), wants people to take a computer-free vacation this summer. "The best way to avoid computer-related health issues," says Ijose, "is to turn it off and walk away from it. The same goes for your I-Phone."
Of course, Adetutu Ijose and Sharon Kleyne know that not everyone can simply unplug and live computer-free. Most people in this day and age have computers, to some extent, in their work lives and virtually everyone is connected for emails, texts and games. Like it or not, computers and the internet have become as necessary to daily life as transportation vehicles and the toothbrush.
The advantages of computer technology are well documented, but many users are still quite ignorant about the drawbacks—most related to health. "When you sit at a computer," Ijose says, "you are looking at light through water (that's how we see light), but the computer energy is actually drying out the moisture around it; it is drawing out the user's moisture, too. The more you evaporate because of your computer and I-Phone," Ijose continues, "you begin to develop stress-related behavioral and mental issues."
Sharon Kleyne, founder of Bio-Logic Aqua® Research Water Life Science®, agrees, reminding listeners that Dr. Gerald Pollack's analogy of the human body as a battery is a smart one. Over-evaporation caused by computers and I-Phones triggers emotional anxiety in the brain. Addiction to computers and I-Phones is a real and serious problem today! Kleyne urges everybody to remember to breathe properly and drink lots of water while sitting at the computer or texting on an I-Phone. "Blinking is vital, too," says Kleyne. "Remember to blink! These steps will reduce stress."
Ijose says that "if you are using a computer, you must align your body with a holistic, natural way of life. Anything that happens to us has a holistic solution in nature if we only look for it."
Sharon Kleyne and Adetutu Ijose agree—education is the key. We must all become proactive in our exercise and dietary choices and we must learn a lot more about the body's water vapor and how it is affected by daily evaporation. In doing so, Ijose and Kleyne believe that more and more people will become more conscious of their computer use. As they do, they'll know when to turn off their devices and walk away.