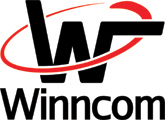 (PRWEB) March 17, 2017
Winncom Technologies, worldwide distributor of wireless broadband solutions announces a Master Distribution partnership with Cambium Networks providing reliable, cost-effective wireless narrowband SCADA, broadband backhaul, last mile access and WiFi solutions to connect industrial, enterprise, and rural locations.
"Connectivity is in demand, and our customers need proven solutions that are reliable and affordable. Cambium Networks' consistent history of technical innovation gives our partners and customers industry leading solutions at competitive prices," says Igor Kurochkin, Vice President, Global Vendor Management & Marketing at Winncom. "With two new distribution centers strategically located in Eastern and Western Europe, Winncom not only brings extensive technical expertise and support but will provide European customers the best in the region product availability and delivery time."
Specifically, Winncom focuses on providing solutions to the following markets:

WiFi – cloud and controller-managed WiFi for enterprise and hospitality
cnPilot™ E400 enterprise indoor 802.11ac connectivity
cnPilot™ E500 enterprise outdoor 802.11ac coverage
Service provider – enabling wide area wireless connectivity with Cambium Networks Fixed Wireless Access solutions
PMP 450 with unique cnMedusa Massive MU-MIMO technology
ePMP™ 2000 coupled with Cambium Networks' Elevate technology breathes new life into legacy alternative 802.11 based networks enabling higher capacity and denser network buildouts
Industrial – licensed narrowband radio solutions for SCADA and wide-band point-to-point and point-to-multipoint for CCTV and remote access solutions
cnReach licensed narrowband wireless networking
PTP 650 for demanding point-to-point Ethernet bridges
Cambium Networks' point-to-multipoint solutions, PMP 450 and ePMP, are field proven connectivity solutions enabling service providers to align with Digital Agenda for Europe objectives, identified as 30 Mbps for all European citizens and at least 50% of households subscribing to +100 Mbps internet connections.
"Cambium's high capacity, low latency, high reliability and powerful security solutions are at work in thousands of networks around the world," says Martin de la Serna, Vice President of Sales Europe for Cambium Networks. "Winncom's strength in reaching new partners and customers will increase connectivity and business efficiency in Iberia and the Mediterranean, so will reinforce the presence and services in the region."
About Winncom Technologies:
Winncom Technologies, a premier value-added distributor, works with leading manufacturers to provide cutting-edge network solutions and premium support services. With a far-reaching, international scope, Winncom remains at the forefront of the global technology marketplace, demonstrating a reputation for quality products, a full range of network infrastructure and access products, and a customer-centered business model. Winncom offers one of the industry's most notable product portfolios along with its scalable solutions, world-class customer service, and outstanding support.
For more information, visit http://www.winncom.com
About Cambium Networks:
Cambium Networks is a leading global provider of trusted wireless solutions that connect the unconnected – People, Places and Things. Through its extensive portfolio of reliable, scalable and secure wireless narrowband and broadband platforms, Cambium Networks makes it possible for all service providers and industrial, enterprise and government network operators to build affordable, reliable, high-performance connectivity. The company currently has over six million radios deployed in thousands of demanding networks in more than 150 countries. Headquartered outside Chicago and with R&D centers in the U.S., U.K. and India, Cambium Networks sells through a range of trusted global distributors.
For more information, visit http://www.cambiumnetworks.com
Contact:
Carlos González Rosario - c.gonzalez(at)winncom(dot)com