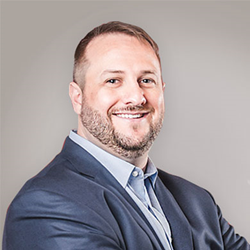 "It's an honor to be recognized by such a great organization," says Chris Dreyer.
Caseyville, IL (PRWEB) March 22, 2017
Chris Dreyer, CEO and founder of Rankings.io, was recently confirmed as a member of the Forbes Agency Council. The Agency Council is an invitation-only organization for senior-level professionals and business leaders in the advertising, media strategy and public relations industries.
Inclusion in the Forbes Agency Council has strict criteria. Organizations must have a minimum of $1 million in annual revenue and a location in North America. Each candidate undergoes a rigorous multi-stage interview process in which they are asked about their business, relevant industry relationships and other information related to their status as a senior-level marketing industry executive.
"It's an honor to be recognized by such a great organization," says Dreyer. "A lot of our success is due to the excellent team we have in place. I'm especially grateful to our VP & Creative Director, Steven Willi, whose support is one of the primary reasons we've been able to achieve so much."
Forbes is one of the media industry's most iconic brands. The Forbes Agency Council is a fresh, thriving community of business leaders and executives brought together to collaborate and share ideas.
Inclusion in the Agency Council affords members special benefits and access to exclusive resources. Because the vetting process for the Forbes Agency Council is so rigorous, members can rest assured that they are joining a valuable community full of forward-thinking, influential people.
Rankings.io specializes in search engine optimization (SEO), a technique that helps websites rank more highly in web searches and get noticed by more people. The firm works with and studies search every day and understands the unique challenges that businesses of all kinds face in their efforts to generate leads online.
Rankings.io has translated its SEO success with law firms and attorneys into other niches, including medical practice and small business. The firm has developed an exclusive approach to search engine optimization that stands alone in its ability to attract new clients for businesses via the internet.