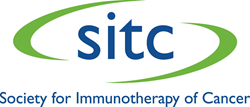 Milwaukee, WI (PRWEB) March 22, 2017
The Society for Immunotherapy of Cancer (SITC) strongly opposes the proposed budget cuts to federal scientific research agencies as outlined in the Administration's recently published fiscal year 2018 budget request.
This proposal calls for a reduction in funding for the National Institutes of Health (NIH) by $5.8 billion or roughly 20% of its total budget. If applied proportionally across NIH, funding for the National Cancer Institute (NCI) would be curtailed by nearly $1 billion. If enacted, these cuts will jeopardize years of progress being made on accelerating cancer research, education, prevention and treatment.
"The NIH budget proposal would severely impact our country's scientific leadership, progress against all cancers and negatively impact patients everywhere," said SITC President, Lisa H. Butterfield, PhD, Professor of Medicine, University of Pittsburgh. SITC strongly urges Congress to reject the proposed cuts and increase federal support for NIH and the NCI.
SITC is the leading voice for the field of immunotherapy -- one of the most promising areas of cancer research with hundreds of clinical trials to develop new treatments underway. New immunotherapy medicines have been approved for the treatment of metastatic melanoma, forms of lung cancer, head and neck cancers, a variety of genitourinary cancers, classic Hodgkin's lymphoma and certain blood cancers. Major cuts to research funding will significantly impair this recent progress resulting in drastic consequences for patients.
The society has joined 20 of the leading cancer organizations in a letter calling upon Congressional leaders to preserve funding for cancer research to the National Coalition for Cancer Research.
SITC members are encouraged to contact their legislators to voice concerns about how these cuts may impact their research and that of the broader field of oncology to Congress. Members are invited to share their stories via Cancer Immunotherapy CONNECT, Powered by SITC.
About SITC
The Society for Immunotherapy of Cancer (SITC) is the world's leading member-driven organization specifically dedicated to improving cancer patient outcomes by advancing the science and application of cancer immunotherapy. Established in 1984, SITC, a 501(c)(3) not-for-profit organization, serves scientists, clinicians, academicians, patients, patient advocates, government representatives and industry leaders from around the world. Through educational programs that foster scientific exchange and collaboration, SITC aims to one day make the word "cure" a reality for cancer patients everywhere.
# # #
Connect to SITC Social Media
Twitter • Facebook • LinkedIn • YouTube