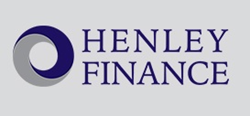 There are a lot of deals to be done if you have the funds. And that is where we come in.
London, England (PRWEB UK) 27 March 2017
Bridging finance or short term business lending is set to become more important in the post-Brexit era. Demand is predicted to increase due to a number of factors, as predicted by Richard Butler-Creagh, founder of Henley Finance. The main reason for the increase in need is the increase in opportunities in the property market, and the uncertainty over what the future holds for the UK after it leaves the EU.
Butler-Creagh said:
"With Article 50 poised to be triggered next week, property dealers are positioning themselves to take advantage of the opportunities that are arising as the uncertainty continues."
The Finance expert has also commented on how his clients are changing in the wake of Brexit, providing an insight into what is happening in the industry.
Richard added:
"We have two types of borrowers at the moment, those wanting to add value to their existing portfolio while interest rates are so low and the others who have a long-term view and want to take advantage of the flat property market with the expectancy that it will rise."
The company is taking advantage of these factors and positioning itself to grow in the post-Brexit period. The company specializes in providing finance in the short space of time needed to secure property deals. Henley Finance was set up in 2013 by Richard Butler-Creagh after building his own property portfolio and experiencing the difficulty of finding short-term finance that could complete the deal as fast as he needed. The Henley on Thames finance company celebrated their best year ever last year and will shortly be celebrating their 100th loan.
On the post-Brexit change, Richard Butler-Creagh continued:
"A lot of industries feel threatened by Brexit and although there are possible trends that may adversely affect the property market especially the top end of the market which has recently benefitted from a lot of overseas investment, there is a large sector of the property market that looks set to respond otherwise.''
''We are seeing a lot of properties in the £200,000 to a £1 million bracket that are doing well. Demand for prime location property is high and we are seeing professionals making good profit margins, time and again."
For more information on how to proceed with a bridging loan, contact Richard Butler-Creagh through the Henley Finance website.