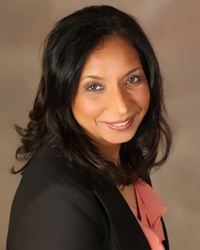 Cincinnati, Ohio (PRWEB) March 27, 2017
New patients who want to experience the benefits of dental implants in Cincinnati, OH to replace their missing teeth can now have them placed by Dr. Manju Kejriwal, with or without a referral. Dr. Kejriwal is a respected dentist who uses the latest i-CAT® Cone Beam technology to increase the accuracy of each dental implant placement. The i-CAT CBCT system captures the shapes of oral structures in the mouth with impressive detail to improve the success of each procedure.
Patients who plan to receive dental implants in Cincinnati, OH to solve their tooth loss issues are now welcome to meet with Dr. Kejriwal and find out if they are good candidates for the procedure. Applying the i-CAT CBCT to each treatment planning process allows the doctor to accurately place each implant while avoiding certain oral structures that might complicate recovery or cause discomfort.
The i-CAT CBCT system provides an invaluable tool to implement through the entire implant placement process, from analysis and planning to implant placement and complete restoration. The system's high-resolution, full 3D images provide the doctor with panoramic views of each patient's tooth orientation and bone structure. Dr. Kejriwal uses the system to collect precise measurements of various oral structures and tooth orientation. With this information, she creates a detailed treatment plan and determines if the patient has sufficient bone density to undergo dental implant tooth replacement procedures.
Dr. Kejriwal has completed more than 1,000 hours of training at the California Implant Institute, where she has completed her fellowship in Implantology. Patients who are missing one or more teeth and are interested in receiving dental implants in Cincinnati, OH from a dentist with over 28 years of experience, are encouraged to meet with Dr. Kejriwal for a consultation. New patients are welcome to schedule an appointment by calling 513-914-4673.
About the Doctor
Dr. Manju R. Kejriwal offers leading dental care at her cutting-edge practice in Cincinnati, Ohio. Dr. Kejriwal, named one of America's Top Dentists by the American Research Council, makes her patients' satisfaction and comfort her first priority. Dedicated to applying the latest advancements in dentistry, she frequently completes continuing education courses including those in aesthetics, comprehensive dental restorations and occlusion at the prestigious Hornbrook Institute. Offering dental implants, orthodontics, laser dentistry and cosmetic treatments, among other treatments, Dr. Kejriwal always strives to provide first-rate dentistry. To learn more about Dr. Kejriwal, the services she offers, or how quality dental care can be life-changing, visit http://www.mycincinnatismiles.com or call 513-914-4673 to schedule a personalized consultation.