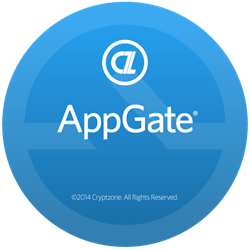 Cryptzone's AppGate is a distributed, scalable and highly available SDP solution that protects critical data from internal and external threats and significantly lowers costs for global organizations.--Paul Campaniello, CMO for Cryptzone
WALTHAM, Mass. (PRWEB) March 28, 2017
Cryptzone, the Software-Defined Perimeter (SDP) company, today announced that Info Security Products Guide, the industry's leading information security research and advisory guide, selected AppGate as the Gold Winner for its 2017 Global Excellence Awards® in the category of Network Access Control.
"We are proud that Cryptzone's security software earned the 2017 Global Excellence award for Network Access Control – further demonstrating our commitment to delivering an identity-centric, Software-Defined Perimeter solution," said Paul Campaniello, Chief Marketing Officer for Cryptzone. "Cryptzone's AppGate is a distributed, scalable and highly available SDP solution that protects critical data from internal and external threats and significantly lowers costs for global organizations."
AppGate is a Software-Defined Perimeter solution – a secure network access technology that dynamically creates a one-to-one network connection between users and the data they access. AppGate makes the network effectively invisible by only granting users access to authorized resources. Users must authenticate first and then, and only then, can they connect to server resources.
Additionally when a user's context changes – such as moving from a corporate to a public network – additional security requirements (e.g., multi-factor authentication) can be enforced, or access can be denied, with easy-to-control policies.
Learn more about how a Software-Defined Perimeter protects against malicious insiders, over-privileged users and compromised third-party access in an upcoming webinar on April 7, 2017. Register for the webinar here.
More than 40 judges from a broad spectrum of industry voices from around the world participated to determine the 2017 Global Excellence Awards finalists and winners. Winners were announced during the awards dinner and presentation on Feb. 13, 2017, in San Francisco.
About Info Security Products Guide
Info Security Products Guide plays a vital role in keeping end-users informed of the choices they can make when it comes to protecting their digital resources. It is written expressly for those who are adamant on staying informed of security threats and the preventive measure they can take. You will discover a wealth of information in this guide including tomorrow's technology today, best deployment scenarios, people and technologies shaping info security and market research reports that facilitate in making the most pertinent security decisions. The Info Security Products Guide Global Excellence Awards recognize and honor excellence in all areas of information security. To learn more, visit http://www.infosecurityproductsguide.com and stay secured.
About Cryptzone
Cryptzone reduces the enterprise attack surface by 99% by providing identity-centric network security and compliance software for hybrid environments. Using a distributed, scalable and highly available Software-Defined Perimeter model, Cryptzone protects critical data from internal and external threats, while significantly lowering costs. In cloud environments, including AWS and Azure, Cryptzone provides user access control, increases operational agility and improves regulatory compliance. More than 450 companies rely on Cryptzone to secure their network and data. For more info, visit: http://www.cryptzone.com.
Media Contact
Jessica Ann Morris
ZAG Communications for Cryptzone
+1.781.608.0499
jessica(at)zagcommunications(dot)com
###