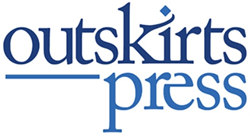 These Outskirts Press self-published books include longstanding bestsellers and books that are new to the Top 10 list in February.
Denver, CO (PRWEB) March 28, 2017
Outskirts Press, named the #1-rated self-publishing company by Top Consumer Reviews, proudly announces its Top 10 Selling Books for the month of February 2017.
Each month, Outskirts Press compiles books sales to identify its top-selling works. In February, these 10 books sold nearly 2,500 copies, thanks in part to a wide range of top-notch publishing and marketing services from Outskirts Press. From humor to inspiration to mystery, nearly every genre is represented is this impressive list:
Dr. James Martin How Toxic Are You?
Mirtha Michelle Castro Marmol Letters, To The Men I Have Loved
Tom Bisio Nei Gong: The Authentic Classic
Chidozie Osuwa What She Feels
Patricia Lubeck Murder in Gales
SHIV Seed of Nothingness
Greg "Coach T" Thomas and David Smale Race in America: A Call to Heal
Cora Ford Sharecropper's Daughter
Louise Mathews Jail House Cuisine
Lisa A. Romano The Road Back to Me
Lisa Diaz Meyer All Roads Home
Outskirts Press wishes to congratulate these successful authors for the dedication to craft that produced these amazing books, and to the dogged marketing efforts that led them to selling success.
For more information about Outskirts Press and its self-publishing and book marketing options, visit the company's website, http://www.outskirtspress.com.
About Outskirts Press, Inc.: Outskirts Press helps authors develop and publish high-quality books by offering exceptional design, printing, publishing, distribution, and book marketing services. Top Consumer Reviews ranks Outskirts Press #1 because they are passionate about delivering outstanding customer service, affordable pricing, industry-leading royalties, and a team of hands-on, US-based publishing experts. At http://www.outskirtspress.com you can publish your book, your way, today.
# # #
Outskirts Press, Inc., 10940 S. Parker Road - 515, Parker, Colorado 80134
http://outskirtspress.com 1-888-OP-BOOKS