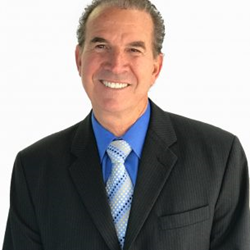 (PRWEB) March 30, 2017
Dr. Randy Furshman, cosmetic dentist from Miami, has joined the prestigious Haute Beauty Network. The Haute Beauty Network, affiliated with luxury lifestyle publication Haute Living, is proud to recognize Dr. Randy Furshman as the network's newest partner.
Dr. Furshman will share his skill and expert opinion with the Haute Beauty and Haute Living subscribers, educating readers on his field and providing exciting and relevant news, tips, trends and insight relating to his specialties.
About Dr. Randy Furshman:
As a graduate of The Georgetown University School of Dentistry, Dr. Furshman has always had an immediate interest in the Cosmetic and Restorative Field of Dentistry. Since his early years in practice, he always had a drive and desire to rejuvenate and create beautiful natural smiles. He finds a rewarding and proud experience when the patient and Doctor can celebrate the envisioned result and collaboration of a beautifully designed smile.
The personal and professional desire to stay up to date with Advanced Education and technology has always been a mainstay of his team. Dr. Furshman is an active member of the American Academy of Cosmetic Dentistry, a graduate of the Dawson Academy, a graduate and teaching Assistant at the Pankey Institute and Las Vegas Institute, an Instructor at Live Patient hands-on Cosmetic courses and lecturer on Cosmetic and Restorative Dentistry.
Dr. Furshman and his team take pride in their commitment of a state of the art practice, all Digital, paperless, Cerec Technology (crown Fabricated same day), and CBCT Radiology.
Integrity and honesty have been a natural way of practicing Dentistry, concierge treatment, and service. Dr. Furshman was born and raised in Miami, is married to the girl he met in high school, and has two sons on their way to their own careers. He works and lives with a strong commitment to his patients and goals. His wife and him have run numerous marathons and Dr. Furshman has competed in 8 full distance Ironman's around the world. They travel as much as possible, enjoy Golf, Tennis, Boating, and most importantly the time spent with friends and family.