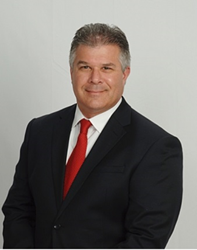 "Since he joined the team, Jordan continues to be a key part of Elite's success, and we are thrilled to promote him to this important position." -- Louis Hook, COO of Elite Interactive Solutions
LOS ANGELES, CA (PRWEB) March 30, 2017
Elite Interactive Solutions announced today that it has promoted Jordan Lippel from Executive Senior Vice President of Global Security Solutions to Chief Business Development Officer. Lippel will be tasked with maximizing company growth through sales, marketing, client relations, and key partnerships with law enforcement and the insurance industry.
Mr. Lippel joined the company in 2016 as Senior Vice President of Global Security Solutions and has quickly taken on additional responsibilities and management duties. "Since he joined the team, Jordan continues to be a key part of Elite's success, and we are thrilled to promote him to this important position," said Louis Hook, COO of Elite.
Mr. Lippel has more than 20 years of security industry experience, having directly worked with guarding service providers and security technologies like CCTV, Access Control and Incident Management Systems, as well as directed security projects and threat assessments. Prior to joining Elite, Lippel held executive positions with Allied Barton Security Services, Stanley Security Solutions (Stanley Black & Decker), Iron Mountain, & Aramark. His current activities include board of director positions with ASIS International's Crime Prevention Council, Crime Stoppers, Ventura County Sheriff Foundation, and LEAPS (LA_ORCA). Mr. Lippel earned a Bachelor of Arts in Law and Society from the University of California, Santa Barbara.
Elite Interactive Solutions is a leading provider of Remote Guarding services to the retail, multi-family housing, industrial, warehousing, and distribution markets. With its unique brand of Remote Guarding services, Elite is revolutionizing the Security Guarding and Monitoring industries. In October 2016, the company became the first entity in the world to receive the Underwriter's Laboratories certification for Remote Guarding services using command and control. FBI-LEEDA, the premier Law Enforcement association in the United States, recognized Elite's industry-leading role in Remote Guarding by selecting it as the only company to educate its police chief and executive membership on the features and benefits of interactive monitoring and guarding services.
To learn more about Elite Interactive Solutions, please visit: http://www.eliteinteractivesolutions.com.