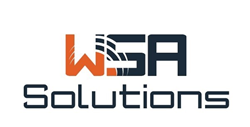 WSA and the Fixed Ops SDS Technology Suite is: The Fixed Ops Difference Maker!
Glendora, California (PRWEB) March 31, 2017
MOC1 Solutions, LLC, a leading U.S. provider of PC tablet driven software solutions to New Car Dealer Service Departments, is now operating as WSA Solutions. Their Fixed Operations Technology Solution (Fixed Ops. SDS) has evolved to be an all-inclusive technology solution for Dealer's Fixed Operations Departments. Launching their Advanced Service Scheduling, a full service Bi-directional Texting, MPI Inspection, Electronic Route Sheet, Online Bill Pay and Cashiering modules has enabled them to be a one-stop technology provider to New Car Dealerships.
WSA Solutions flagship product Wireless Service Advisor "WSA" remains the industry premier mobile write-up solution.
Dave Waco, President of the company commented, "It is amazing how the Dealer Service Department Technology has progressed over the past 12 years. We wanted to emphasize our technology position in the Industry and make sure dealers and OEM's know that we are 100% focused on executing the OEM's and Dealer's desired workflow and processes. I am excited to see how Dealers and OEM's are embracing the mobile technology and focusing in on the best possible customer experience. We are committed to continuing to raise the bar and playing a significant role in assisting Dealers and OEM's by positively impacting their service operations and taking their service experience to an entirely new level."
About WSA Solutions (http://www.WSAauto.com)
WSA Solutions, based in Glendora, California, provides automotive dealers intuitive high-value software solutions that enhance efficiency, profitability, and service management, while creating a better customer experience. The Fixed Ops SDS technology package (Schedule/ Write/ Track/ Inspect/ Retain) currently integrates with all major DMS's within the US and Canada and allows dealerships to bring to life their desired service drive workflow and enable Service Departments to perform a quality write-up while delivering an extraordinary customer service experience.