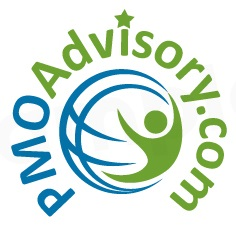 We are offering 3 highly specialized bootcamps: Portfolio Management (PfMP - 3 days); Program Management (PgMP – 3 days), and Risk Management (PMI-RMP - 2 Days).
Cedar Grove, NJ (PRWEB) March 31, 2017
PMO Advisory LLC, a PMI® Registered Education Provider, is hosting a project management training summit called the "Mega Bootcamps" in the week of May 16 - 19, 2017 in the Poconos, PA. This event enables individuals and groups to receive accelerated project management training leading to the following PMI Certifications: PfMP®, PgMP®, and PMI-RMP®.
"Mega Bootcamps" are designed for busy professionals and teams who desire an accelerated deep training immersion while taking advantage of the tranquil serenity only the Poconos can provide. PMO Advisory has learned that for both individuals and teams, the "retreat-like" environment of the Poconos renews career enthusiasm and excitement for work. Further it's been found that connecting with nature can significantly improve work performance. Getting away from the office and computers allows deeper connection with the curriculum and focus on high level strategy, without the usual distractions. The retreat environment is the perfect place to develop creativity, problem-solving and other valuable skills that result in successful accelerated learning, increased productivity, and a high degree of certainty of passing the requisite certification exam and realizing certification goals.
On environment, the course location, the heart of the Pocono Mountain resort region, about 75 miles from New York City. The mountain scenery creates a perfect atmosphere for immersed learning – fresh air and beautiful views in an award winning resort. You will be meeting our best trainers and professionals with similar interests and pursuits. Lunch and dinner time are designed for socializing, sharing ideas across programs, portfolios, projects, and risks. And when you need to take a break, there's a perfect 0.5 mile mountain trail (moderate intensity) right on the premise and a beautiful pool and fitness room to work off the excess energy and relax in the evening. The resort also has a full service spa and restaurants. For more information, visit http://www.stroudsmoor.com.
On quality of the training, PMO Advisory strives to be the best and most specialized in project management training. Our trainers are highly qualified and certified. Perhaps most importantly, they come with deep experiences. Click here to see their profile. On training content, we either develop our own or use highly regarded partner content. We develop our own test banks of practice questions, which we probably have the world's largest for Portfolio (PfMP) and Program (PgMP). As our courses are highly specialized, our training participants are generally very experienced and motivated.
We are preparing for the upcoming Mega Bootcamps 2017, and we are offering three highly specialized bootcamps: Portfolio Management (PfMP - 3 days); Program Management (PgMP – 3 days), and Risk Management (PMI-RMP - 2 Days). The start date is May 16th, 2017. For more information, please visit http://www.pmoadvisory.com/training/mega-bootcamps.
For more information about PMO Advisory's "Mega Bootcamps" Click Here! Pre-Registrants will be guaranteed to receive the best consumer price with a minimal discount of 25%. Contact us for team and/or organizational training discounts.
PMO Advisory is a Project Management Institute Global Registered Education Provider (PMI R.E.P.) and one of the world's foremost providers of project management training in Portfolio (PfMP), Program (PgMP), Project (PMP and CAPM), Risk (PMI-RMP), Agile (PMI-ACP, SCRUM), Project Management Office (PMO) and Organizational Change Management.