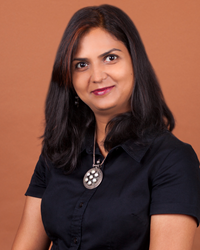 Downey, CA (PRWEB) April 13, 2017
Arati Chand, M.D., physician for The Oncology Institute, has made instrumental contributions to the publication of Clinical Breast Cancer's article - Can Locregionally Recurrent Breast Cancer Be Cured? This publication will help other physicians and patients with the research and understanding of how to treat patients with locoregional breast cancer recurrence.
Advances in systemic therapy have had an impact on locoregional disease, and isolated LRRs of breast cancer are dropping in incidence.The biology of the disease is the most important factor in determining the recurrence risk of the individual cancer and the outcome for the patient. Patients who have LRR without systemic recurrence may benefit from multimodal therapy with curative intent. Tumor genomic profiling and next-generation sequencing may be important in clarifying individual tumor biology and identifying patients who will benefit from curative versus palliative therapy.
Abstract:
Locoregional recurrence (LRR) of breast cancer can occur after multidisciplinary treatment of a primary breast cancer.With modern multidisciplinary breast cancer treatment, the incidence of isolated LRR is decreasing. Improvements in systemic therapy are driving the decrease in LRR. LRR does still occur, however. LRR reflects biology of the cancer, as does systemic recurrence. LRR of breast cancer is frequently associated with systemic disease recurrence and poor prognosis. Given this associated poor prognosis, historically, it has been unclear whether patients with LRR would benefit from aggressive therapy with curative intent. Findings in retrospective studies suggest that prognosis for patients with LRR is not universally poor, and some patients may benefit from aggressive locoregional and systemic therapy. The challenge remains to assess prognosis and appropriately treat patients with locoregional breast cancer recurrence.
Arati Chand, M.D., M. Firdos Ziauddin, M.D., Shou-Ching Tang, M.D., Editors. Clinical Breast Cancer. Elsevier Inc. 2017.