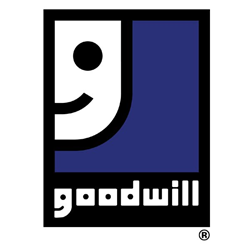 As it has throughout its 115 years of existence, Goodwill helps families and communities by providing tools to assist people in finding jobs and building careers
Rockville, MD (PRWEB) April 03, 2017
This year, 125 Goodwill representatives, including executives, professionals, volunteers and other advocates from around the country will meet with federal lawmakers and staff on Thursday, April 6 as part of Goodwill Industries International's annual advocacy event. During the "10 Years of Goodwill on the Hill" event, representatives will be garnering support for Goodwill's job training and career services, and discussing three areas of priority for the nonprofit organization's public policy agenda: funding for federal workforce development programs; the need to protect charitable giving; and the reauthorization of the Career and Technical Education (CTE) Act.
Goodwill is dedicated to enhancing people's dignity and quality of life by helping them reach their full potential through education, skills training and the power of work. Goodwill is a network of 162 independent, local organizations throughout the United States and Canada. In 2016, consumers ranked Goodwill as the top brand doing the most good in the world, according to the Brand World Value Index, for the value and impact it has in communities both nationally and internationally.
"As it has throughout its 115 years of existence, Goodwill helps families and communities by providing tools to assist people in finding jobs and building careers," said Jim Gibbons, president and CEO of Goodwill Industries International. "We again call on America's elected representatives to work with us to support those who choose to support themselves, but often lack the necessary means, skills or training."
The high-priority topics for Goodwill and the people it serves include:
Funding – President Trump's budget proposal includes dramatic cuts to many programs of interest to local Goodwill organizations and the people they serve. Advocates will be asking lawmakers to protect funding for workforce development and job-training programs. Congress will be working on FY17 funding, which expires April 28. They also will be preparing for the FY18 budget and appropriations.
Charitable Giving – Goodwill is also calling for Congress to protect and expand charitable giving incentives. Tax reform is a top priority for Congress. An opportunity may exist to expand the deduction to those individuals who don't itemize and take the standard deduction.
Education – Goodwill seeks the reauthorization of the CTE Act, which is a top priority for the House Ways and Means and Senate HELP Committees. The CTE Act, which shapes local career and technical education programs, represents a key opportunity to stimulate Goodwill partnerships with local CTE programs to help students graduate from college and prepare for careers.
Beyond these specific priorities, the GII advocacy event provides an opportunity for lawmakers and staff to hear firsthand from Goodwill stakeholders about their priorities for the coming year. Those who are unable to make the event in person can support Goodwill's efforts through social media and GII's Legislative Action Center. Follow @GoodwillCapHill on Twitter and reference #GoodwillOnHill in your tweets. You can also share or like posts on the Goodwill Industries International Facebook page at http://www.facebook.com/goodwillintl.
About Goodwill Industries International
Goodwill Industries International (GII) is a network of 162 community-based, autonomous organizations in the United States and Canada with a presence in 13 other countries. GII is a 501(c)(3) nonprofit that is recognized by GuideStar with its Platinum Seal of Approval, the organization's highest rating for charities. GII was also ranked by Enso as the #1 brand doing the most good in the world, and was the only nonprofit brand rated in Forbes' 20 most inspiring companies for three consecutive years. Local Goodwill organizations are innovative and sustainable social enterprises that create job training programs, employment placement and other community-based programs by selling donated clothing and household items in more than 3,200 stores collectively and online at shopgoodwill.com®. Local Goodwill organizations also build revenue and create jobs by contracting with businesses and government to provide a wide range of commercial services, including packaging and assembly, food services preparation, and document imaging and shredding. Last year, local Goodwill organizations collectively placed 313,000 people in employment in the United States and Canada. In addition, more than 34 million people used computers and mobile devices to access Goodwill education, training, mentoring and online learning services to strengthen their skills. To learn more, visit goodwill.org.
For more information or to find a Goodwill location near you, use the online locator at Goodwill.org or call (800) GOODWILL. Follow us on Twitter: @GoodwillIntl and @GoodwillCapHill, and find us on Facebook: GoodwillIntl or Instagram: GoodwillIntl.