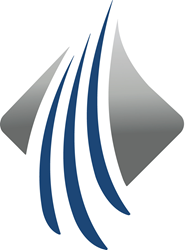 Over the past few years, we have received a surge in demand from our customers for qualified, transcendent executive talent for various sales and marketing leadership roles in the consumer, financial and technology industries in the New York area
Atlanta, GA (PRWEB) April 04, 2017
Lucas Group, North America's leading executive recruiting firm, announced today the expansion of its Sales and Marketing practice group within its New York City office, located at 104 West 40th Street, near Times Square in the heart of NYC. Derek McKechnie, Managing Partner of the Human Resources division, has been tapped to lead the newly created Sales and Marketing branch.
"Derek has a wide variety of knowledge and expertise on the recruiting industry, the New York market and our customers' business needs and goals, as well as a proven track record for creating and leading successful teams," said Tom McGee, Lucas Group's General Manager of Sales and Marketing. "As we continue to grow company-wide, it will be the leadership of talented professionals like Derek and our entire team that will drive our success."
Since joining Lucas Group in 2012, McKechnie has placed top-performing HR professionals in positions ranging from C-Suite to Manager-level. He provides in-depth training, skilled coaching and ongoing education to his team members to drive and exceed revenue results. He has received numerous awards, including the Diamond Club Award, which is one of the most prestigious company recognitions for exceeding yearly company goals and objectives.
"Over the past few years, we have received a surge in demand from our customers for qualified, transcendent executive talent for various sales and marketing leadership roles in the consumer, financial and technology industries in the New York area," said McGee. "The new branch will improve our existing efforts and service level as we cater to the growing needs of our customers."
The New York recruiting office serves as the firm's Northeastern hub, making it a central location for the entire metropolitan surrounding area. In addition to the Sales and Marketing division, the New York office helps fill management and executive positions in Accounting and Finance, Human Resources, Information Technology, Legal and Manufacturing.
With more than 350 recruiters nationwide and 15 offices throughout the US, Lucas Group offers broad reach together with localized, expert search, resulting in strategic, long-term placements. Lucas Group provides consultative recruiting services across seven practice areas—Accounting & Finance, Human Resources, Information Technology, Legal, Manufacturing, Military Transition and Sales & Marketing.
To contact Lucas Group's new Sales and Marketing division in New York City, call or visit them at the location below:
104 West 40th Street
New York, NY 10018
800-466-4489
About Lucas Group
Lucas Group is North America's premier executive search firm. Since 1970, our culture and methodologies have driven superior results. We assist clients ranging in size from small to medium-sized businesses to Fortune 500 companies find transcendent, executive talent; candidates fully realize their ambitions; and associates find professional success. To learn more, please visit Lucas Group at http://www.lucasgroup.com and connect with us on LinkedIn, Facebook, and Twitter.