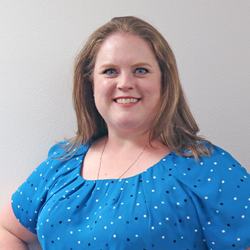 We are delighted that Dr. Reed has joined our CSI family ...
Pasadena, Texas (PRWEB) April 04, 2017
CSI is pleased to announce the addition of Dr. Janis Reed to the Product Development Team. Janis will be the Technical Services Manager serving the PCO Team. Her first day was Monday April 3, 2017.
Janis has more than a decade of experience with a large, independently owned pest management company as the staff entomologist and technical director, as well as several years of research and pesticide education experience. She brings a rare combination of pest management experience and expertise to the CSI team. Janis completed a BS, MS and her Ph.D. in Entomology all at Texas A&M University, with a focus in Urban Entomology. Her research and interests include social insects, especially ants, as well as foraging and feeding preferences of insects.
Her role with CSI will include collaborating cross-functionally to support product efficacy research in support of the CSI sales and marketing teams while continuing to be an ambassador for the pest management industry on behalf of CSI. "We are delighted that Dr. Reed has joined our CSI family; she brings with her great experience, energy, an excitement for learning and a love of our pest management industry. We are blessed to have such a bright star in entomology joining us!" – Marie Knox, Director of Product Development.
Dr. Reed resides in (her) center of the universe, College Station, Texas, with her husband and their dog, Murphy. Janis has one daughter who is currently engaged to be married in 2018.
About Control Solutions Inc. (CSI)
Control Solutions began as a family owned business in 1958 and is built on to the commitment of serving the professional pest control and retail markets. CSI has added product lines for the Industrial, Lawn and Garden, Turf, Animal Health and Biocide markets, and is working with over 80 distributors serving those markets. Control Solutions maintains relationships with chemical manufacturers worldwide and provides a ready supply of products in distribution warehouses across the U.S. The partnership with ADAMA, formerly Makhteshim-Agan Industries, multiplies Control Solutions' agility in continuously adding new products to meet the needs of professionals and homeowners. "The one constant since the beginning in 1958 is our mission focus: to seek out and distribute effective and economical solutions for our customers," stated Mark Boyd, President and founder of CSI.
About ADAMA formerly Makhteshim-Agan Industries
ADAMA Agricultural Solutions Ltd. is a leading global manufacturer and distributor worldwide of crop protection solutions. The Company supplies efficient solutions to farmers across the full farming value-chain, including crop-protection, novel agricultural technologies, and complementary non-crop businesses. In 2013, the Company's revenues were over $3 billion, and it is ranked seventh in the world in the overall agrochemicals industry. The Company is characterized by its heritage of innovation, farmer-centric approach to product development, and it's observance of strict standards of environmental protection and quality control. For more information, visit us at http://www.adama.com/en/