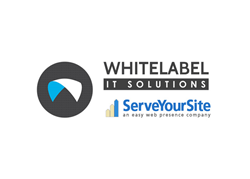 Hackensack, NJ (PRWEB) April 05, 2017
On Monday, shared, reseller, VPS, and dedicated web hosting company ServeYourSite announced a significant change to its VPS plan structure by upgrading its VPS plans to KVM Technology, SSD Drives. The upgrade brings about a more powerful VPS with more space and bandwidth capable of better performance.
With this change, you will opt for a reliable virtual server solution with dedicated and manageable resources as a dedicated server. It lets you manage your web projects in a server environment that you control in complete autonomy.
ServeYourSite's new KVM Based VPS, allow customers take advantage of Enhanced Routing utilizing one of the biggest NY Peering Exchanges which Whitelabel ITSolutions is part of now. With the new VPS, clients can have up to 6 Core CPUs, 350 GB SSD Raid 10 Space and 32 GB of Ram. All of our VPS have an option of Latest Unix or Windows OS installed, as well as latest control panels. Each VPS comes with Hardware Firewall and DDOS protection. Clients can also utilize our Global IP allocations to accommodate their needs.
The ServeYourSite team is thrilled to give customers more power and speed so that they can focus on their business without having to worry about the server. While allowing ServeYourSite to focus on providing reliable and affordable service with unbeatable customer service to all clients.
These upgrades represent part of a series of moves by ServeYourSite to become the world-leading provider of shared, reseller, VPS, and dedicated web hosting.