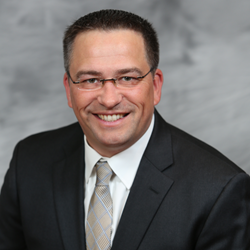 Dallas, TX (PRWEB) April 05, 2017
The Professional Retail Store Maintenance Association, (PRSM), the authority on retail, multi-site facilities management, today announced that its Board of Directors has selected new officers for the 2017 – 2018 term. The new officers are:
Chair: Jonathan Bauer, Sr. Director Store Development, Gap, Inc.
Vice Chair: Matthew Jacques, Manager of Maintenance and CAM Services, BJ's Wholesale Clubs, Inc.
Treasurer: Tom Bonnel, Executive Vice President Marketing & Sales, MetroTech.
Secretary: Ann Moran, Sr. Vice President of Business Development and Marketing, National Accounts Engineering Excellence National Accounts, LLC
The Association membership has elected three new retail Board members to three-year terms and two retail alternates to a one-year term. New retail directors include:

Shawn Browning, FMA, LEED-Green Associate, Facility Manager, Nike, Inc.
Sean Coakley, RFMP, Vice President/Director of Facilities, TD Bank
Myriah Kingen, Director, Repair & Maintenance, Extra Space Storage
Karen Halley, Director, Property Administration, Big Lots Stores, Retail 1st Alternate
Joshua Witte, RFMP, Director of Retail Development and Maintenance, Samsung Electronics, America, Inc. Retail 2nd Alternate.
Two new supplier Board members were elected for a three-year term, and one supplier alternate, elected to a one-year term, on the Board include:

Chris Slocum, Founder, Chief Customer Service Officer, Cornell Storefront Systems, Inc.
Matthew Whelan, President/CEO, W Services Group, LLC
Cindy Collette, Director, Sales & Marketing, iCheck National General Maintenance and Repairs, Supplier Alternate.
As Senior Director Store Development, Gap, Inc., Bauer, PRSM's newly-elected Board Chair, leads the construction, store maintenance, and minor remodel teams that support the 2,700 store North American Gap fleet. This past year Bauer served as a Director on the PRSM Board and on the Board's Audit & Investment and Nominating Committees. In 2015/2016 he was a Retail Alternate on the Board, and was Board Liaison to the International Committee. In 2014/2015 he served as Co-Chair of the National Conference Task Force.
"I am honored and excited to become the Chair of the PRSM Board," said Bauer. "The retail industry is undergoing a revolution unlike any we have ever seen. I believe PRSM is well positioned and prepared to help our members through this transition. I want to thank the outgoing Board members for their leadership and forethought, and I look forward to working with the PRSM Board, our members and the PRSM staff as we continue to improve the services the Association provides, add new members and grow both domestically and internationally."
The 2017/2018 PRSM Board will be seated during the Board's full meeting on Tuesday, April 18, at PRSM2017 National Conference, in Dallas/Fort Worth, TX. Visit prsm.com for more information.
About the Professional Retail Store Maintenance® Association (PRSM)
PRSM Association, the authority on Retail and Multi-site Facilities Management, is the leading membership organization for retail facilities and supplier professionals. PRSM empowers the Retail Industry facilities management with best practices, benchmarking, education, discussion forums and trusted partnerships. Chartered in 1995, and with almost 1,000 member companies, the PRSM community values are founded on a spirit of innovation, resourcefulness, the quest for knowledge and ethical business relationships. Members depend on PRSM to help them achieve greater success and a competitive advantage through quality programs and resources. Visit prsm.com for more information.