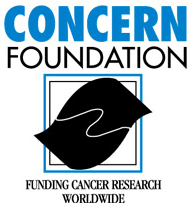 "Concern Foundation is proud to honor these exceptional people for their passion, commitment to philanthropy and involvement in the community." -Derek Alpert, president of Concern Foundation
Los Angeles, CA (PRWEB) April 06, 2017
On Saturday, July 8, 2017, Concern Foundation for cancer research will host its signature Block Party on the back lot of Paramount Pictures Studios in Hollywood.
The Block Party is the organization's largest fundraiser and this year's theme is "Kingdom of Concern; An Evening of Feasting, Revelry and Dance." The food and entertainment focused event is expected to attract 4,000 guests with a goal to exceed last year's $2 million raised to fund research focused on immunology based methods to treat cancer.
Each year, the Block Party honors individuals who are making significant impacts in our community. This year's Spirit of Concern Humanitarians Award recipients are Kelly Stone, Bruce Singer and Eden Alpert.
"Concern Foundation is proud to honor these exceptional people for their passion, commitment to philanthropy and involvement in the community," says Derek Alpert, president of Concern Foundation. "They truly exemplify what Concern Foundation represents to the cancer community, locally and around the world. We recognize the most inspiring people in our community at our Block Party and we provide funding to only the best cancer research scientists that are making a difference in conquering cancer."
About Kelly Stone & Bruce Singer
Kelly and her sister, actress Sharon Stone, founded an organization in 1993 called Planet Hope that provides outreach and educational resources to homeless, abused and terminally ill children. For the past 16 years, Kelly's husband Bruce Singer has been a committed volunteer at Planet Hope, heading up many of its programs. Its programs include a summer camp, food and warmth resources, medical and dental care, prom outreach to underprivileged girls, tutoring programs and "Hope for the Holidays," where over 12,000 gifts and toys are given to children living in homeless/abuse shelters and in hospitals with terminal diseases. Besides their own organization, Kelly and Bruce are involved in many others throughout Los Angeles including Amfar, Elton John Aids Foundation and Children's Hospital LA. Since Kelly's diagnosis of lupus in 2007, Kelly and Bruce have committed much of their time over the past 10 years in helping to raise funds and awareness for Lupus LA.
About Eden Alpert
This year's co-honoree, Eden Alpert, is no stranger to Concern, as a partner in Vibrato Grill Jazz—one of the foundation's long standing restaurant vendors at the Block Party. Eden has been involved with Concern since the Concern II days and has been an active participant in many of their own fundraising and "friend-raising" events, including the LA Marathon and its Universal Studios and holiday events for cancer patients and families. Eden is a community activist and has been involved with several local non-profit organizations. Eden has an affinity for helping youth which can be seen through her involvement with the Boys and Girls Club in San Gabriel and the Music program they developed for various Boys and Girls Clubs all over the Los Angeles area; she also has an active role with Vista Del Mar and is a board member of A Window Between Worlds. Eden represents a new generation of humanitarians and philanthropists and Concern is proud to honor her dedication to making the world a better place as well as her longstanding commitment to the organization.
About Concern Foundation
Concern Foundation's mission is to conquer cancer by providing essential funds to support the early yet critical stages of discovery. Since its inception in 1968, Concern has raised and awarded $59 million to over 750 gifted cancer scientists around the world.
For 49 years, Concern has pioneered the advancement of cancer immunology—the study of the relationship between the immune system and cancer—a field that is now widely acknowledged to hold the most potential for discovering treatments and preventions for cancer.
With 90-95% of net proceeds going directly to research, Concern Foundation has made significant strides toward bridging a major gap in research funding by focusing its grants on young, innovative researchers with breakthrough ideas.
For more information about the 2017 Block Party or ticket/sponsorship details, please visit http://www.concernfoundation.org/block-party.