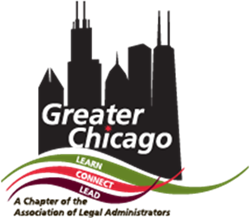 "Joining the ALA gives us a great opportunity to continue learning about the details of supporting the legal industry from a technical perspective."
Chicago, IL (PRWEB) April 06, 2017
YJT Solutions, Chicago's top-tier IT managed service provider for midsized organizations, announced its 2017-2018 sponsorship of the Greater Chicago Chapter of the Association of Legal Administrators (ALA), a not-for-profit organization focusing on supporting decision makers and managers within legal service organizations.
"We are excited to become a 2017-2018 sponsor of the ALA's Greater Chicago Chapter," said Linda Maclachlan, CEO and founder of YJT Solutions. "Law firms are one of our most rapidly growing client groups, and joining the ALA gives us a great opportunity to continue learning about the details of supporting the legal industry from a technical perspective."
The Greater Chicago Chapter of the ALA currently has over 300 members, representing over 240 law firms, corporate legal departments and government agencies in the Chicagoland area. The Greater Chicago Chapter of the ALA was chartered in 1977 and since then has concentrated its energy on providing its members with high-quality educational programs, peer networking opportunities, and professional alliances with the local business community.
"We are excited to welcome YJT Solutions as one of our chapter sponsors for the 2017-2018 year," said Anna Sorensen, Business Partner Relations Director of the greater Chicago ALA chapter. "We are grateful for the incredible support of all our sponsoring business partners and their belief in the mission of our organization."
To learn more about the Greater Chicago Chapter of the ALA, visit http://www.alachicago.org.
About YJT Solutions:
YJT Solutions, LLC is the top-tier provider of managed IT services in the Chicago metro area for mid-sized businesses. YJT got its start in 2001, tackling the unique IT challenges of Chicago's most intense trading environments. Over the past 16 years, the firm has become a premier IT support and services provider, consistently delivering personalized 24/7 local support, 365 days-a-year. Located in Chicago's Loop, YJT Solution's team of skilled engineers is constantly redefining the standards of premium customer care, while maintaining extraordinary customer satisfaction and retention ratings. For more information about YJT Solutions, please visit the YJT Solutions website.