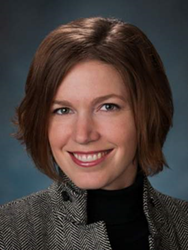 Louisville, Ky. (PRWEB) April 11, 2017
The forcible removal of an airline passenger en route from Chicago to Louisivlle has gone viral and become a public relations nightmare for United Airlines. Two notable experts are available to offer analysis of the problem and what the airline should do next.
Who:
Kristen Lucas, UofL associate professor of management, College of Business
Karen Freberg, UofL assistant professor of communication, College of Arts and Sciences
What:
Both are available to discuss how United Airlines has handled the passenger incident from the standpoint of crisis management and crisis communication; Freberg is an expert on social media and public relations, as well.
Where:
On camera, by telephone or via email
Background:
Kristen Lucas, who teaches an MBA course in crisis management at the University of Louisville, says United Airlines failed the crisis management test by taking a local incident and letting it become a multi-day incident. She is also the author of "Communicating at Work: Strategies for Success in Business and the Professions"
Karen Freberg wrote a blog post that can be found here: https://www.linkedin.com/pulse/united-airlines-passenger-crisis-pr-takeaways-social-media-freberg?published=t
Contact:
Lucas at Kristen.lucas(at)louisville(dot)edu or (502) 852-4786 (office) or (502) 991-7403 (cell).
Freberg at Karen.freberg(at)louisville(dot)edu or (502) 852-4668 (office) or (352) 219-7915.
Further questions: Contact Janet Cappiello, (502) 852-1104.