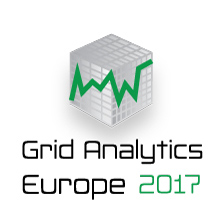 "Grid Analytics Europe 2016 provides a nice network of peers in the analytics domain. A broad view on where we are in grid analytics on every aspect these days. Enough challenges ahead." - Robin Hagemans, Alliander | 2016
(PRWEB UK) 20 April 2017
A recent survey carried out among European utilities by Phoenix Forums, indicates that the big data analytics functions is now firmly established in smart utility organisations. With Board support in place, dedicated analytics team members being hired in at a rapid rate, and a wide range of grid related use-cases ready to be leveraged, smart utility analytics leaders are ready to increase their investment in platforms, software, services and cyber-security to drive the expansion of their analytics organisations.
"The volumes of structured and unstructured data now flooding smart utility networks is placing significant pressure on analytics teams" says Mandana White, Programme Director of Grid Analytics Europe 2017, organised by Phoenix Forums. "Whilst most smart utilities have established an analytics infrastructure, they recognise that their current organisational structure, platform architecture, and data management processes are far from perfect in supporting the rapid use-case expansion they need to better serve their wider organisations. And it is with this in mind that we shaped the agenda for this year's Grid Analytics Europe 2017."
This year's programme focuses on 'growing pains' and provides utilities with a toolkit for building board confidence and securing greater levels of investment to fuel expansion. With equal emphasis on how to establish the right organisational structure and team mix, implement the right technology platform, architecture and supporting services, and expanding the range of use-cases, this year's case-study driven programme provides the ideal benchmarking, technology scouting and power networking platform for smart utility analytics leaders.
Robin Hagemans, Manager Data & Insights at Alliander, who will open the conference remarked: "At Alliander we have been developing our data analytics function for several years and now have in place a team of 40 analytics experts including data preparation, engineering, science and visualisation specialists. We have already established use-cases that support the energy transition through the control centre, asset management and maintenance functions. However, as we investigate the potential of new technologies such as open source platforms, cloud solutions, and real-time analytics, we are seeing opportunities for even more innovative new use-cases that would significantly enhance our business processes. At Grid Analytics Europe 2017, I look forward to sharing the results of our use-case implementations so far, the outcome of our new technology investigations, and explain how we are driving board investment for more rapid expansion of our data analytics function to support widespread digitisation of our smart utility."
Andy Gay, Utilities Segment Lead at GE, sponsors of Grid Analytics Europe 2017, explains: "Evolving technologies such as microgrids, Electric Vehicles, and smart devices are increasingly challenging Transmission and Distribution Grid operators. Streamlining decision making and proactive grid planning requires the ability to ingest, model, and cleanse multiple large data sources. GE is leveraging the Predix digital industrial platform to marshal data from across the grid, including meter, asset, operational, historical, and real-time sources as never before. Our presentation at Grid Analytics Europe 2017 will show how GE is working with utilities to develop Analytics use cases that will create the next generation of grid management and efficiency."
Topics that will be discussed include:

Organisational Development – securing board investment, optimising the skills mix, establishing centralised, distributed or hybrid organisational structures to drive the rapid expansion of the analytics function within the smart utility
Platforms & Architectures – implementing a flexible, scalable and future-proofed platform to support raid expansion of analytics use-cases, taking into account open-source and cloud based options
Data Management – optimising the data preparation, modelling, correlation, and visualisation processes ensuring secure real-time capability for advanced grid analytics
Use-Case Expansion – reviewing results with established use-cases in asset management, maintenance, control centre, operations, and renewables and identifying innovative new use-cases to maximise grid analytics ROI
Data Science Tutorial – get to grips with the fundamentals of Data Science, the potential of a variety of data models and algorithms, and the optimal application to the smart grid
Programme benefits include:
Case Study Agenda – hear from 12+ utility analytics experts and decision makers on the lessons learnt from pilot projects and large scale implementations of grid analytics infrastructures
Data Science Tutorial – taking place on the third day this tutorial provides both data scientists and their managers with insights into new models and algorithms that increases the results accuracy of smart grid specific analytics projects
Roundtable Discussions – the opportunity to deep dive into a specific theme arising from the day's presentations and benefit from the views and insights of the entire utility analytics eco-system
Technology Innovation Panel – hear about the results achieved in the application of the latest analytics solutions, the R&D pipelines of key platform and software innovators, and to influence the direction of new product development to better meet smart utility analytics requirements
Solution Zone – running alongside the conference, the solution zone provides a focused display of state of the art analytics tools, techniques and services, with experts on hand to discuss your specific challenges and provide tailored advice to help propel your implementation plans to the next level
Networking Reception – taking place on the evening of conference day one, this is the perfect opportunity to relax and unwind, meet with colleagues from across the utility analytics community, allow new ideas to cement and new partnership opportunities to emerge
Speakers include:
Robin Hagemans, Manager Data & Insights – Alliander
Signe Bramming Andersen, Senior Manager, Head of Asset & Energy Management - DONG Energy
Fiona Fulton, Smart Systems Manager - SP Energy Networks
Francisco Melo, Head of Mission Critical Application Development – EDP
Harri Hauta-Aho, IT Service Area Manager – Caruna
Floran Stuijt, Analytics Lead Architect – Alliander
Raido Rosenberg, Head of Network Systems Development - Elektrilevi OÜ
Rune van der Meijden, Researcher – Stedin
Sander Jansen, Data Architect – Alliander
Andy Gay, Utilities Segment Lead – GE
Karim Jawad, Tiger Watson IoT Europe, Energy & Utilities – IBM
Gordon Jahn, CTO - Open Grid Systems
Theo Borst, Head of Section, Energy - DNV GL
Martijn Imrich, Partner - Xomnia
Jesper Vinther Christensen, CEO & Founder – Similix
Matthias Stifter, Scientist, Energy Department - Austrian Institute of Technology
Event dates and location:
Conference: 6-8 June 2017
Location: Novotel Amsterdam City, The Netherlands
Event website: http://www.gridanalytics-europe.com
For more information, interviews and media accreditation:
Mandana White, Director, Phoenix Forums
Email: mandana(at)phoenix-forums.com
Tel: +44 (0)20 8349 6360
Phoenix Forums is an independent conference producer specialised in the smart grid sector. We work hand in hand with engineering professionals to create innovative event concepts and high quality programmes that inform technical decision makers and enable them to deliver exceptional results. Our approach is entirely market led. We stay exceptionally close to industry developments. Through our regular, rigorous and unbiased process of depth interviews with TSOs, DSOs, power generators, engineering consultancies, and technology innovators, we stay one step ahead of industry developments and provide live event platforms that act as a catalyst for new ideas, new directions, and new approaches to achieving future energy security.
Mandana White
Phoenix Forums
Central House
1 Ballards Lane
London, N3 1LQ
United Kingdom
Tel: +44 (0) 20 8349 6360