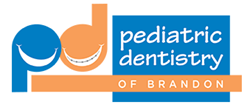 Brandon, FL (PRWEB) April 19, 2017
Dr. Jorge Torres now offers proactive dental care to new patients at Pediatric Dentistry of Brandon. The oral health of infants, children and teens should be monitored through preventative pediatric dentistry in Brandon, FL. Rather than waiting until issues develop to seek dental care for their children, parents can take advantage of services such as oral cancer screenings, fluoride treatments and regular dental cleanings to maintain healthy teeth and gums.
While cavities, gum disease and oral cancer may affect a person of any age, dental care for children often requires a different approach. Pediatric dentists receive more education to meet needs specific to infants, children and teens, as well as those with special needs. In addition to this specialized instruction, Dr. Torres has completed orthodontic training. This allows him to begin preparation for an aligned bite through preventative care such as extractions, space maintainers and appliances that help prevent thumb sucking or provide growth modification. Other appliances such as expanders and headgear facilitate proper balance of the upper and lower jaws as they develop.
An early traumatic experience at the dentist can create a lifelong phobia that may lead to serious oral health issues as an adult. Equipment, environment and procedures at Dr. Torres's practice are designed specifically to make children comfortable and alleviate their fears. Regular checkups can help the pediatric dentist identify potential problems to prevent the need for more extensive treatments, while fluoride and sealants protect teeth from decay. During examinations, Dr. Torres does not recommend X-rays unnecessarily, preventing exposure to radiation.
Parents in Brandon, FL, who are interested in learning more about the benefits of pediatric dentistry available at Dr. Torres's practice can find information on his website at http://www.pedodentbrandon.com. Appointments for dental cleanings, orthodontics, oral cancer screenings or other services can be made by calling (813) 321-4432.
About the Doctor
Dr. Jorge Torres is a pediatric dentist offering personalized dental care for patients in Brandon, FL. Dr. Torres and his team at Pediatric Dentistry of Brandon, provide a wide range of services and are committed to high quality, professional care through the use of laser dentistry and other advanced techniques. To learn more about the services offered by Dr. Torres please visit his website at http://www.pedodentbrandon.com or call (813) 321-4432 to schedule an appointment.