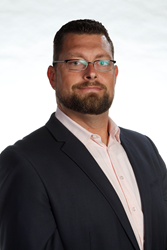 I look forward to growing Wings' US market and helping our clients achieve the benefits of an efficient travel program
Houston, Texas (PRWEB UK) 24 April 2017
Wings Travel Management, the global specialist travel provider for high-end corporate businesses, as well as companies in the oil and gas and marine industries, is aiming to grow its presence in the US with the appointment of Chris Martin as Vice President, Business Development for the Americas, based at the company's operation in Houston, Texas.
He was formerly Director of Sales at ATPI in Houston and brings to Wings more than 18 years' experience in senior sales management roles, including over 14 years with Enterprise Holdings.
"We are delighted to welcome Chris on board. He has a wealth of knowledge in the oil, gas and marine industries, as well as the corporate travel market in the USA, which will be extremely beneficial in growing our energy sector business in the US and ultimately around the globe," said Paul East, chief operating officer, UK/Europe & Americas, Wings Travel Management.
"I'm thrilled to be joining Wings Travel Management at such an exciting period of growth for the company and our business lines," added Chris Martin. "I look forward to growing our US market and helping our clients achieve not only the benefits of an improved, efficient travel program but also one that has a focus on lowering the overall expense that comes with travel."
Chris Martin is a member of the Texas Business Travel Association, winning the President's Award in 2011 and 2016 and also a volunteer at the Austin Chapter of the Global Business Travel Association, where he won an Education Scholarship last year. He holds a Bachelor's Degree in Communications from Texas State University.
Chris Martin's appointment coincides with Wings Travel Management's 25th anniversary celebrations. Founded in 1992, o Wings has carved a niche in the market over the last 25 years for managing complex travel and support services for customers globally, in particular to developing markets and high risk destinations. The company's global reach has grown from one office and a handful of staff in Johannesburg to span North America, South America, UK/Europe, Africa, Middle East and Asia where the company has 14 wholly owned and managed regional operations. Today Wings Travel Management employs almost 400 people around the world and has a global turnover of GBP £250M.