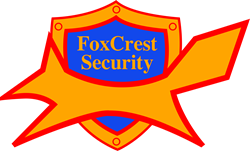 "We strive to keep our promises in great customer service that the older security dealers just don't want to fulfill." Chris Danzberger, Owner
Frederick, MD (PRWEB) April 25, 2017
FoxCrest Security LLC, an alarm system installer, announced it is officially "Open for Business" in Frederick, MD. The company was created in 2016. After formation, it then underwent the licensing process to sell and install alarm systems in the state of Maryland. It now holds a Security Systems Agency license issued by the Maryland State Police.
Chris Danzberger, an experienced security professional serving the Frederick and Hagerstown areas, created the company to give Frederick and its surrounding areas a better local option. "The #1 complaint I receive from prospects is that they are still waiting on the other security company to get back to them, or even worse show up to an appointment," Mr. Danzberger said. "We strive to keep our promises in great customer service that the older security dealers just don't want to fulfill."
FoxCrest Security is looking to serve both Frederick area businesses and residential homes. The company has positioned itself to deliver high quality security products at a fair and honest price. FoxCrest limits its service range to stay out of Washington D.C. This keeps its prices much lower than the metro-based security companies who charge much higher equipment and labor rates.
About FoxCrest Security LLC
FoxCrest Security is an alarm installer serving Frederick, Hagerstown and surrounding areas. FoxCrest Security sells, installs and monitors intrusion systems, video surveillance and door access systems. FoxCrest breaks away from traditional alarm installers by using new and innovative security solutions with great customer service. Customers can expect a friendly and on-time representative, not a "pushy" salesmen followed by great customer service on their security system for years to come.