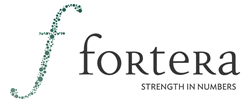 "As a former Walmart executive, one thing I learned from Sam Walton was how to provide value to the consumer. With Fortera, we're doing exactly that." - John Rittenhouse, Fortera CEO
San Francisco, CA (PRWEB) April 26, 2017
VinAsset, Inc., the leading Group Purchasing Organization and provider of a cloud-based purchasing platform for the beverage industry, today announces the launch of its new platform, "Fortera." The platform is designed to optimize supply chain costs for small and medium sized wineries, Breweries and Distillers by utilizing a cloud-based buying solution.
In an industry that has its roots in tradition, change can take a long time to grab hold – so when Fortera launched the first of its kind Group Purchasing Organization platform, people took notice. Modeled after GPOs that operate in industries like education and healthcare, Fortera disrupts the traditional broker construct between beverage producers and suppliers, eliminating the need for a middleman while providing group pricing from the best suppliers in the industry, including Owens-Illinois, Amorim Cork, Golden State Box Company and Amcor Caps.
GUARANTEED SAVINGS FOR BEVERAGE PRODUCERS
Fortera is able to provide cost-savings to its members through its Group Purchasing Organization (GPO):

GPOs give small to medium scale beverage producers the buying power of large companies
Suppliers provide better pricing to Fortera members than they do to individual purchasers because the group represents larger orders
Using Technology, Fortera has streamlined many of the ordering and purchasing processes, providing modern solutions to an old industry
Already in operation and accepting members, Fortera's platform is accelerating. Beverage producers looking for a competitive edge and ways to increase their bottom line are signing on daily – as are more suppliers looking to access those producers.
As the first GPO in the beverage industry, Fortera is changing the way the industry works, bringing it into the digital economy while allowing producers to what they do best: make great products.
To learn more or become a member of Fortera, visit Fortera.co for more information.
ABOUT FORTERA
Fortera is a Group Purchasing Organization (GPO) in the beverage industry., assisting its members and suppliers by connecting them through its technology. Fortera is able to leverage pricing by aggregating its members' volume and negotiating on their behalf. Suppliers also leverage reduced costs by going direct to our members and utilizing our software to process orders directly into their Supply Chain.