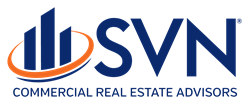 Boston, Mass. (PRWEB) April 26, 2017
SVN International Corp. (SVN), a full-service commercial real estate franchisor of the SVN® brand, announced today that it has expanded its specialty practices with the addition of an Institutional Capital Markets Product Council. Led by Gabriel Silverstein, SIOR, Managing Director of SVN | Angelic in New York, NY, the new specialty practice area will oversee and coordinate the national service of institutional capital markets investment brokerage and financing.
SVN commercial real estate Advisors supplement their practices through product councils. These product councils provide Advisors the ability to represent clients across any and all property sectors. Silverstein, who has over $6B in transactional experience across 45 states and 17 foreign countries, brings a vast and varied background to his new role as Chair of the Institutional Capital Markets Product Council. He looks to use that experience to grow SVN brand awareness within the institutional sector.
"SVN has had substantial market dominance in the 1 to 10M transaction range, but now with a centralized service knowledge base and platform expansion we can dominate on a different scale," says Gabriel Silverstein, Managing Director of SVN | Angelic. "By using SVN's cutting-edge platform and the market knowledge of our Advisors, and applying an institutional eye and focus in both investment sales and financing, we are poised to compete and grow on another level."
Silverstein has big goals for the new specialty practice area with plans to grow the institutional transactional business on the SVN platform to exceed $10B per year over the next decade.
The addition of the Institutional Capital Markets Product Council, coupled with SVN's smaller transactional platform and the recently established Corporate Real Estate Services Product Council, has created a strong and credible platform that allows SVN and its Advisors to service any and all commercial real estate needs.
"The more substantial our services, the greater options and opportunities we offer our clients," says SVN President and CEO Kevin Maggiacomo. "With the addition of the new Institutional Capital Markets Product Council, being led by Gabriel who brings vast expertise in this area, SVN clients across the world now have enhanced support in all of their transactional needs, from a $3M apartment to a $50M shopping center. By broadening our service base, we provide immense value at every point on the transaction spectrum."
Participating in approximately over $10 billion in sales and leasing transactions in 2016, SVN Advisors shared commission fees with co-operating brokers in order to close more deals in less time and at the right value for clients. Advisors also reap the benefits of our SVN Live® Weekly Property Broadcast, cloud-based leading-edge technology, and national product councils. This open, transparent and collaborative approach to commercial real estate is the SVN Difference.
To learn more about becoming SVN's service offering, please visit svn.com/svn-services/.
About SVN®
SVN International Corp. (SVNIC), a full-service commercial real estate franchisor of the SVN® brand, is comprised of over 1,600 commercial real estate Advisors and staff, in more offices in the United States than any other commercial real estate firm and continues to expand across the globe. Geographical coverage and amplified outreach to traditional, cross-market and emerging buyers and tenants is the only way to achieve maximum value for our clients. This is why we proactively promote properties and share fees with the entire industry. This is our unique Shared Value Network® and just one of the many ways that SVN Advisors create amazing value with our clients, colleagues and communities. All SVN® offices are independently owned and operated. For more information, visit http://www.svn.com.
###
Contact
Gabriel Silverstein, SIOR
Managing Director, SVN | Angelic
SVN Institutional Capital Markets Chair
Gabriel.Silverstein(at)SVN(dot)com
(212) 444-8520